A number of important Microsoft investors have urged the special committee looking for a new CEO to consider Ford's Alan Mulally.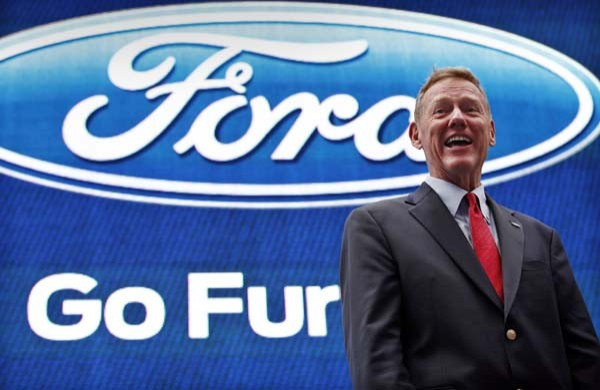 Microsoft's board is in the process of looking for a replacement for current CEO Steve Ballmer who announced last month that he would be retiring within 12 months, once a replacement had been found.
While Stephen Elop has emerged as the early favourite for the position - re-enforced by Microsoft's acquisition of Nokia last week - sources speaking to Reuters have said that three of the top 20 investors in Microsoft are urging the board to consider a "turnaround expert" with Ford's current CEO Alan Mulally among those being put forward for consideration.
Mulally, along with Computer Sciences Corp's CEO Mike Lawrie, are being touted as potential successors to Ballmer as CEO of the world's biggest software company as both have track records in successfully turning around companies.
Struggling
While Microsoft is far from what you might consider struggling - it posted profits of over $25 billion for the fiscal year 2013 - it could soon struggle to remain relevant as the world of computing moves to smartphones and tablets, an area Microsoft is trailing far behind Apple and Google.
This fact was highlighted earlier this year when Microsoft announced it was taking a $900 million write-down on unsold units of its Surface RT tablet, which run the poorly-received, tablet-specific version of Windows 8.
In terms of smartphones, Windows Phone is seeing some gains in certain areas of the world, but overall it accounts for less than 4% of the global smartphone market, though that is expected to grow to over 10% by 2017 - according to predictions from IDC.
King maker
Microsoft has established a special committee comprising of four members of the board, with Microsoft co-founder and former CEO Bill Gates among them. Gates, who is Microsoft's largest shareholder with a 4.8% stake, is seen as the king maker in the process and will likely have final say on who is appointed as only Microsoft's third ever CEO.
The sources speaking to Reuters said the committee has suggested a new CEO could be appointed as soon as the end of the year. The special committee have been meeting with shareholders since Ballmer's surprise announcement to gauge reaction.
In one such meeting the committee is said to have revealed that it had begun with a list of 40 internal and external candidates, which it had begun to whittle down.
It is unclear if any of the candidates have been approached by the committee yet or whether the committee will even consider the investor's suggestions of Mulally or Lawrie.
None of the parties involved have commented on the situation, though Mulally announced last week that he was "absolutely focused on serving our Ford."