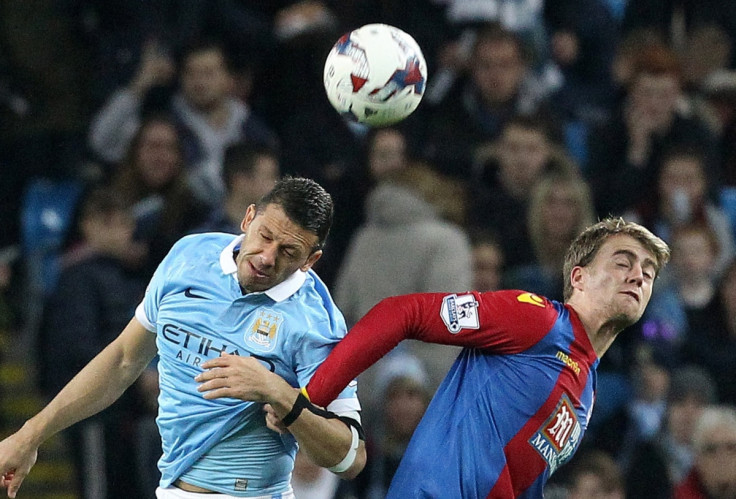 Crystal Palace manager Alan Pardew says Chelsea loanee Patrick Bamford has the tools to become a full England international but warns the striker still has plenty to learn before that. Bamford has not yet started a Premier League game for Palace since moving to Selhurst Park during the summer transfer window, with his two fleeting appearances for the club coming in League Cup games.
Pardew admitted earlier in October that the possibility of the England Under-21 international returning to Chelsea due to a lack of game time was something the club "will have to look at" should his situation not improve by January 2016.
Bamford has since aired his frustrations in an interview with the Evening Standard but Pardew says the striker, who scored 17 goals on loan at Middlesbrough in the 2014-15 season, is still not ready to become a regular in his side.
"I spoke to him when he first came to the football club. I said: 'You have to understand that although Middlesbrough is a high level, coming into the Premier League with this team is an even higher level. So you're going to have to work hard at it.' And he is working hard at it and I have to say I have been very pleased with his attitude, his application and he is definitely physically and mentally gotten stronger through this process," Pardew told a press conference, the Croydon Advertiser reports.
"Hopefully when he hits the ground at some point, whether it's for us, Chelsea or somebody else, he's going to feel the benefit of it. He is, in my opinion, a possible England player at some stage but he has got some learning to do.
"Like all young players, they sometimes have to add something to their game to get over that final hurdle. We're a good side – we've proved that. OK, our last results in the last three haven't been what we wanted but the performance level has been there, apart from the Man City game. It's a tough team for him to get in to."
Bamford's only starts for Palace have come in the League Cup against Shrewsbury Town and on 28 October against Manchester City, having made just three further appearances off the bench.