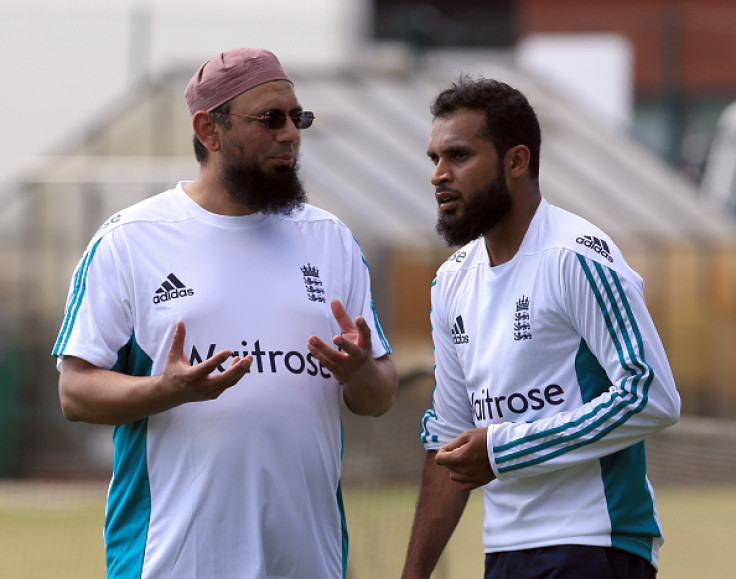 England Test skipper Alastair Cook has lamented the lack of world class spinners in the country's set-up and has asked the England and Wales Cricket Board (ECB) to seriously consider on employing a full-time spin-bowling coach for the National side.
England's spinners struggled against India in conditions which helped them, being flayed by the hosts all over the park. The Three lions used six spinners throughout the series in Moeen Ali, Adil Rashid, Zafar Ansari, Liam Dawson, Gareth Batty and Joe Root. But, the six men could only manage to take 40 wickets among them at an average of 48.10. This is the second worst return for a group of English spinners in India since the 1992/93 side.
The 31-year-old Cookfelt that the spinners in particular Ali and Rashid performed better when Pakistan legend Saqlain Mushtaq was with the team as the spin-bowling consultant, a stint which ended post the third Test match at Mohali. The Three Lions have not had a full-time spin-bowling coach since Mushtaq Ahmed's stay came to an end in 2014.
"The co-incidence when Saqlain was around and how much better we bowled as a group, that's something the system or whoever needs to look at, in terms of our spinners. I think everyone can see we are suited to playing in seaming conditions. There's no point hiding behind that fact. These conditions have tested us to our limits and I really don't want to be disrespectful to Mo and Adil but they are not as good as Ashwin and Jadeja yet. They haven't quite got the control and consistency, certainly in the first innings when there's not much happening", Cook was quoted as saying by ESPNCricinfo.
Cook lauded the performance of his two spinners who have done a good job with Ali just two wickets away from reaching 100 Test wickets. However, he said the team needed more from the spinners especially in sub-continent conditions.
"Without being disrespectful, without two gun, world-class spinners, winning in these conditions is going to be hard. In other conditions with our seamers and spinners, who are decent without being completely world class, we'll compete with anyone. But this is as hard as it gets at the moment."