Alberto Del Rio beats up his brother Guillermo Rodríguez in a fistfight – report
The fight occurred after the brothers were arrested for getting involved in a brawl at a nightclub in Austria.
Former WWE star Alberto Del Rio reportedly beat up his brother Guillermo Rodríguez in a fistfight in Austria following a brawl at a nightclub which left a man they fought in need of doctor's help.
According to multiple reports, Alberto and Guillermo (who works as El Hijo de Dos Caras) got into a fight at a nightclub after wrestling at an indie event in Leoben, Austria, on Friday (30 December).
The police reportedly used ankle cuffs as handcuffs on Alberto as he broke the zip ties used to restrain him. On reaching the police station, around 10 policemen were required to separate the brothers once again as they got into a fistfight and destroyed furniture and left a mess. After the fight, Guillermo was reportedly taken to the hospital.
PWInsider has reported that the brothers were detained and that the arrest delayed Alberto's departure from the country by 24 hours.
On 1 January, Alberto tweeted he was heading back to North America to reunite with his fiancee Paige.
"I'm finally going home with my love, I miss you so much, sorry I couldn't be there with you mami, but I promise I will make it up for you ," Alberto wrote on his Twitter account.
"Look at itttttt!!!! He did it right back. love of my life!!! @VivaDelRio luckiest girl alive!! #BrassKnuckle," Paige wrote on his Twitter page on 2 January alongside a photo of her wearing a wedding ring.
Alberto was previously involved in a fight with a Ninja Turtle luchador named Alan Xtreme (aka Rafy) at the IWRG wrestling show, which was held at the Arena Naucalpan in Mexico on 12 December.
According to reports, the fight broke out after Xtreme allegedly touched Alberto's girlfriend Paige in an inappropriate manner.
"Just to clarify. If you inappropriately touch my fiancee in front of my face you have to prepare to learn a lesson. #Respect," Alberto wrote on Twitter a day after the fight.
Alberto left the WWE in September 2016.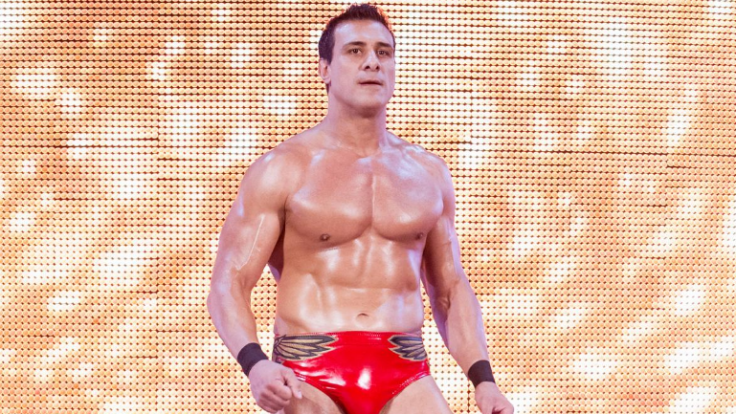 © Copyright IBTimes 2023. All rights reserved.