CES 2013: Alcatel Reveals Entry-Level One Touch Pop Smartphones
At CES 2013, smartphone developer Alcatel has revealed several new additions to its colourful, entry-level One Touch Pop line of devices.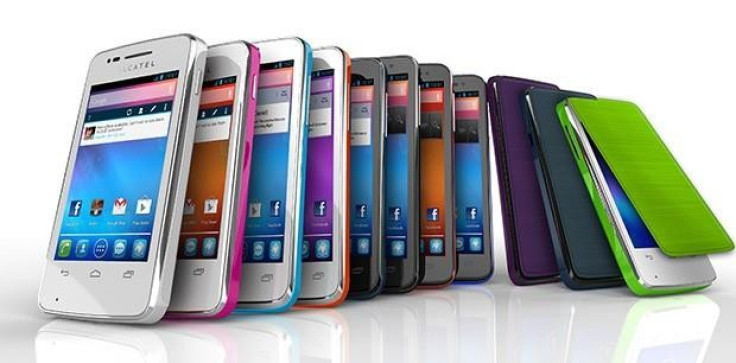 Follow all the latest news live from Las Vegas right here on our CES 2013: Live Blog
First up is the One Touch M' Pop, which runs Android 4.1 Jelly Bean and includes a 1GHz processor, 512MB of RAM, and a 5-megapixel front-facing camera. With its 4in WVGA screen, it's one of the larger of the new phones.
The largest, however, is the One Touch X' Pop, with a 4.5 inch qHD screen, 512MB of RAM and a dual-core, 1GHz processor. It also features a 5-megapixel front-facing camera and runs Jelly Bean.
On the smaller side is the One Touch S' Pop with a 3.5-inch HVGA screen and 3.2-megapixel camera. It runs Android 4.1 on a single-core 1GHz CPU with 512MB of RAM. Lastly, and just as small, is the T' Pop which has the same display, camera and CPU but only 256MB of RAM and runs Android 2.3 Gingerbread.
Of all of these devices, only one will be available in the West, when the M' Pop heads to America later in 2013. No exact prices or release dates have been announced for any of the new One Touch Pop smartphones, but the S' Pop and T' Pop will both be launching in Asia where lower end handsets are more popular. The largest phone, the X' Pop will also be released there, as well as the Middle East.
Alcatel has also used CES 2013 to announce its new One Touch Idol Ultra, the so-called "world's thinnest smartphone" with a 1.2 GHz processor and Jelly Bean, along with a range of budget tablets.
© Copyright IBTimes 2023. All rights reserved.