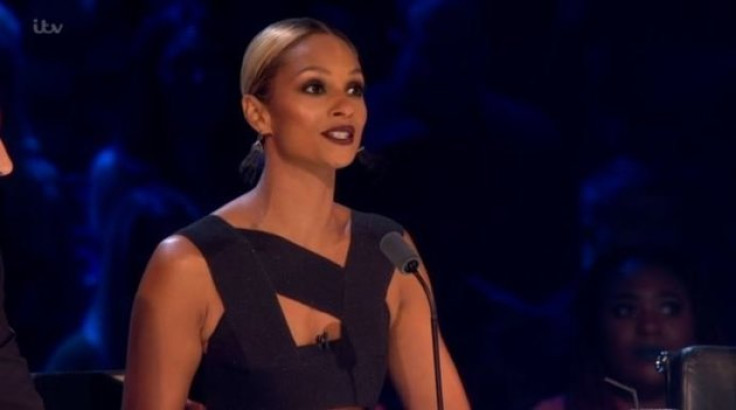 Alesha Dixon caused an online uproar for her "casual racism" on Britain's Got Talent on Wednesday night (25 May) when she described four contestants as "sexy chocolate men."
The 37-year-old panellist came under fire for her comments following the performance of semi-finalists Vox Fortura, a black quartet formerly named Vox Fortis, who sang a rendition of David Bowie's Heroes and received a standing ovation from the judges.
Dixon, who was a member of girl band Mis-Teeq before going solo, aimed to praise the act on their performance, commenting: "Four sexy chocolate men with amazing voices, polished to perfection. That was sensational," but instead offended much of the general public.
Music mogul Simon Cowell also chimed in on the commendation, stating they had "booked a place in the final, while Amanda Holden said their performance had "stirred something inside of her."
Dixon's unintentionally offensive comments saw social media sharing site Twitter erupt with opinions, with one user writing: "Alesha Dixon with some casual racism on #BGT "Chocolate Men". I mean really. Is that even appropriate?"
Another added "it that not, you know, terribly racist?" while one user called her a "rude cow" and another said "she really has to go". Some fans defended the star, however, writing: "Calling people chocolate men doesn't make alesha dixon racist. But only having time for black acts, streetdance crews and r&b acts does #bgt".
It wasn't the first time that Dixon got into trouble during the course of the evening, as she received a telling off from Declan Donnelly for pressing both David Walliams' and Holden's buzzers during Bespoke Candi's act. The host told her: "Ok, and we should say if that is your opinion, it's your opinion, but you shouldn't go around hitting all the judges' buzzers. That's not on."
See the Twitter reaction to Dixon's comments below.