Arsenal boss Arsene Wenger has taken a swipe at Premier League champions elect Chelsea by insisting there is "only one team in London" in response to suggestions from Alexis Sanchez that he wants to play for a club in the capital that regularly challenges for silverware. The Chile international has thrown his future into doubt by suggesting he wants to win trophies on a regular basis – but his manager is unperturbed by the claims.
The Evening Standard understand the Gunners will demand £50m from the Blues to acquire the 28-year-old this summer, with Antonio Conte eager to cover any potential sale of Eden Hazard to Real Madrid. Sanchez has less than 16 months to run on his current deal and is yet to reach an agreement on an extension; with talks postponed until the summer.
Comments made by the former Barcelona star have provoked various interpretations as to their meaning, with Sanchez refusing to clarify whether he intends to remain at Arsenal. Wenger is unconcerned however and used his pre-match press conference to preview the Premier League visit of Manchester City to joke that his side are the dominant force in the capital, despite being trophy-less in eight of the last 10 seasons.
"[I interpret the comments] in a very positive way, there's only one team in London, so he's happy," he told reporters. "I have not a lot to add. I think he's happy here. We have not extended his contract yet, I hope he will stay at the club.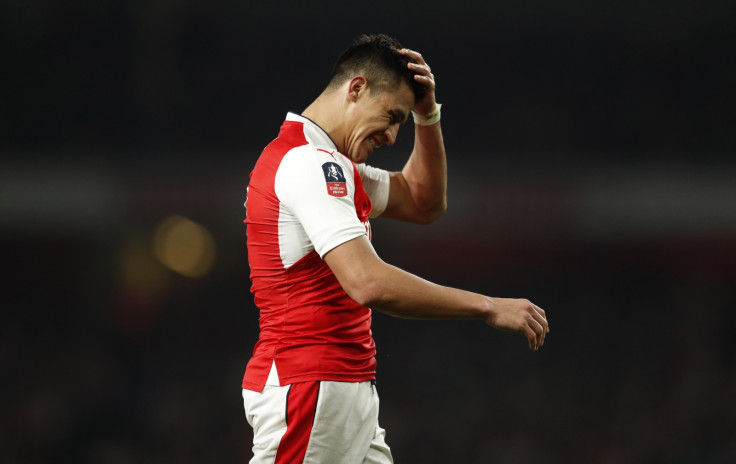 "You have to be cautious when they give interviews in their home country. The interpretation is not always exactly what they wanted to say. He wants to win the championship and that is what everyone wants, I can understand that completely.
"It happened before when we had to sell financially our best players. But that's not the case anymore. He has one and half years contract. I don't think it is an immediate concern for Arsenal football club."
Though Arsenal remain in the FA Cup and in contention for a Champions League place next season, Wenger – who is yet to confirm whether he will remain at The Emirates Stadium beyond the end of his contract which expires in the summer – the Frenchman has seemingly already turned attention to his plans for the transfer window. He admits his squad needs improving, a belief strengthened by a run of just three wins in their last nine games.
"It's a strange season because we played 20 games unbeaten, but as well I cannot sit here and say that we have no flaws or weaknesses in our team because we have," he added. "The results are there. There's a very strong base but the team needs to be strengthened of course."