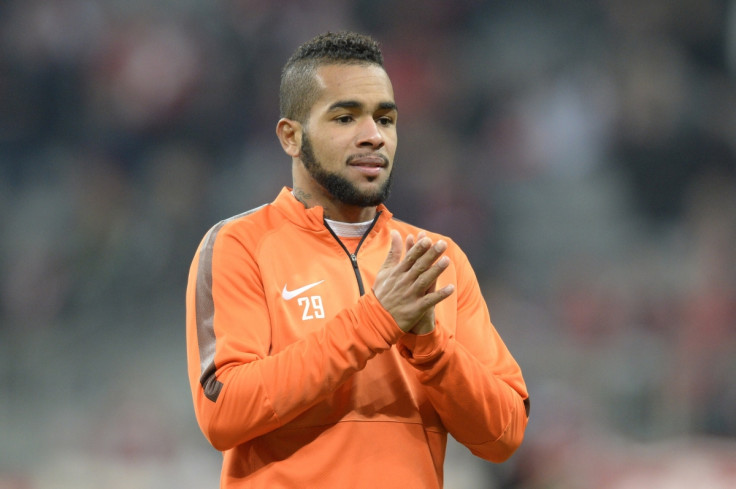 Shakhtar Donetsk forward Alex Teixeira would be the "fresh face" required to reinvigorate Liverpool's attack, according to former player Jan Molby. The Reds have mustered just 28 goals from 22 Premier League matches this term amid injuries to Daniel Sturridge and Danny Ings, while new signing Christian Benteke has failed to recapture his best form since signing from Aston Villa.
The Guardian understands that the Merseyside club have made an offer of £24.6m ($35m) for the Brazilian attacker, with chief executive Ian Ayre having flown to Shakhtar's training base in Florida to clinch a deal. The 26-year-old has scored 22 goals in 15 matches in the Ukrainian Premier League this term and is among the most in-form players in Europe.
Liverpool manager Jurgen Klopp has been forced to act in the January transfer window following the loss of several strikers, including Sturridge, Ings and Divock Origi, to injury and his own side's problems in front of goal, which were highlighted during the 1-0 defeat to Manchester United. Molby believes the addition of Teixeira would freshen up the Liverpool and have urged the club to get the deal done.
"I've not seen much of Alex Teixeira, a little bit from highlights in the Champions League," he told the Liverpool Echo. "It's difficult to gauge what sort of signing he would be but there is nothing wrong with goals for column. He would come from Shakhtar, which is a club that give you a good grounding and they have a good record of developing players. You'll have an idea what he's like: technically good, sharp and over the last 12 months has added goals to his games.
"He's 26 but that's no problem, players develop at different ages and he's coming into his own now. It's an interesting one, isn't it? It's a lot of money, but then it would be. There are several parts of the team that need fresh faces, but I don't see this as prioritising. People want a goalkeeper or striker but a number 10 is the sort of role that needs attention and whoever plays there needs time to adapt.
"It is said there is no value in the January transfer window but Liverpool would say different with the likes of [Daniel] Agger, [Javier] Mascherano and [Luis] Suarez. There is always the temptation to panic buy, I'm sure, but Jurgen Klopp is in no rush to spend money on players he doesn't want.
"If Liverpool are putting down nearly £25m, he wants him, you can be sure of that – he won't be spending rashly. We have lost out to other clubs on targets before and Chelsea are said to be interested in Teixeira. I guess that's why you bring someone like Klopp in, he can sell the club to a player."