Former Arsenal striker Thierry Henry believes Alexis Sanchez could join his compatriot Arturo Vidal in Bayern Munich should he decide to not extend his contract beyond the end of next season. The Chilean has been stalling on putting pen to paper, leading to speculation over his future, with Paris Saint Germain and Juventus among clubs interested in his signature.
The 28-year-old threw a fit after being substituted against Swansea, despite the Gunners being 4-0 up, impressing his desire to keep playing every second of the contest. The forward has 14 goals in the campaign thus far, joint with Zlatan Ibrahimovic and Chelsea's Diego Costa, making him one of the best strikers in the league.
Mesut Ozil is another player who is yet to sign a new contract, but has iterated that he expects his future to be tied with Arsene Wenger, whose tenure with the north London club expires after the end of the season. The German was back in the side against Swansea after missing the last few games due to illness.
"I want him to sign, everybody wants him to sign," Henry told Sky Sports, as quoted by Goal.com. "That's a tricky one for the club. That's why you have guys there to be able to deal with that. But, as an Arsenal fan, I want Alexis Sanchez to stay for life because he is the future of the club. Same with Mesut Ozil."
"If he ever leaves then you would think the likes of Bayern are going to come, Paris Saint-Germain," he added. "Maybe joining his friend Vidal at Bayern Munich so we'll see. But stay... don't listen to anyone, find a way, stay!"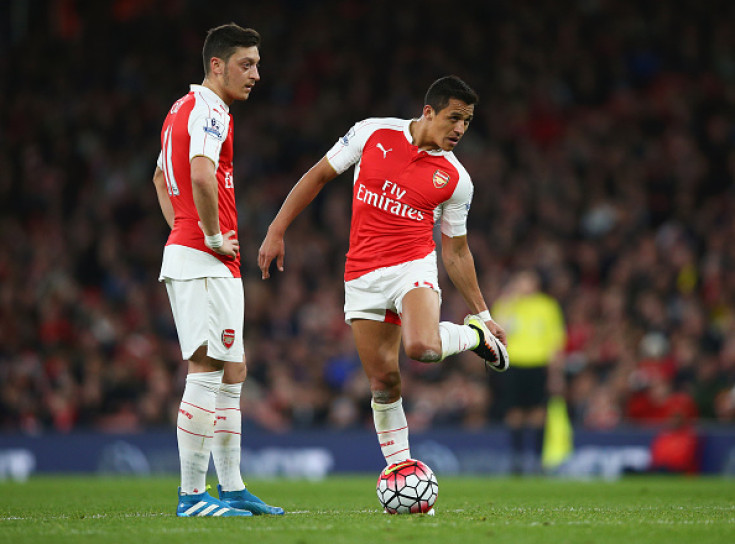 The Gunners face Burnley next in the league as they try to catch Chelsea, who are eight points above them on the table, having gone on a 13-game winning streak. The north London club are back in fourth position following their win over the Swans with Tottenham in second, a point above them.