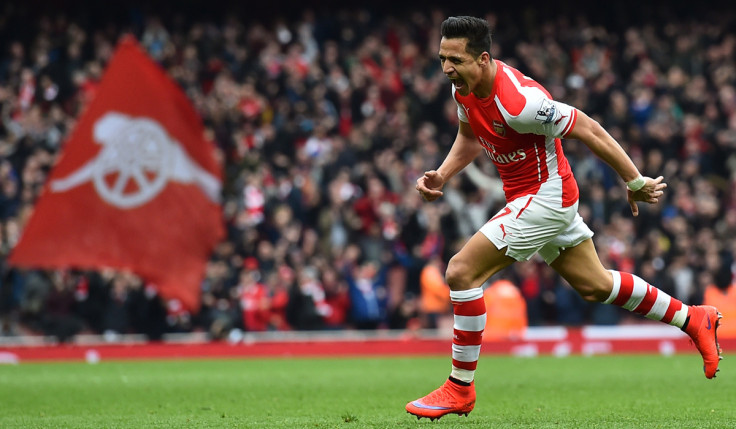 Arsene Wenger has revealed that Alexis Sanchez may miss the start of next season should Chile venture into the later stages of the Copa America, which ends in the first week of July.
The Frenchman insists that each player should have atleast a month's break in between seasons and with the Copa American final set for 4 July, he is likely to be asked to cool his muscles before returning to the first team. The Chilean has started in almost every game for the Gunners this season and also for Chile in the friendlies played during the international break.
Also with Chile moving into the quarter finals of the World Cup in Brazil, the 26-year-old had little time to rest last summer and with international duty beckoning him yet again, it can be another long season ahead for the South American genius.
The Gunners are ending the season on a high, winning eight and drawing one of their last nine league games and are on course to finish second in the league, currently behind on goal difference to Manchester City.
Sanchez's availability at the start of the season will be of prime importance to the manager, who has only two years left on his contract and wants to end his reign with a fourth Premier League title under his belt.
"It's not good news because they finish very late and if Chile go very far he will miss the start of the season," said Wenger.
However, it is not all gloom for the manager, with the Chilean cleared to play for the Gunners in the FA Cup final, scheduled for 30 May against Aston Villa. With most nations starting with their preparations, it was feared that the Chilean will be called up to the camp, but the Frenchman has confirmed that Sanchez will still have a role to play in Arsenal's chase for their third trophy in just over a year.
"We got an agreement they won't call him. They could call him up. Anyway, I am sure he would not go!" the Frenchman concluded.