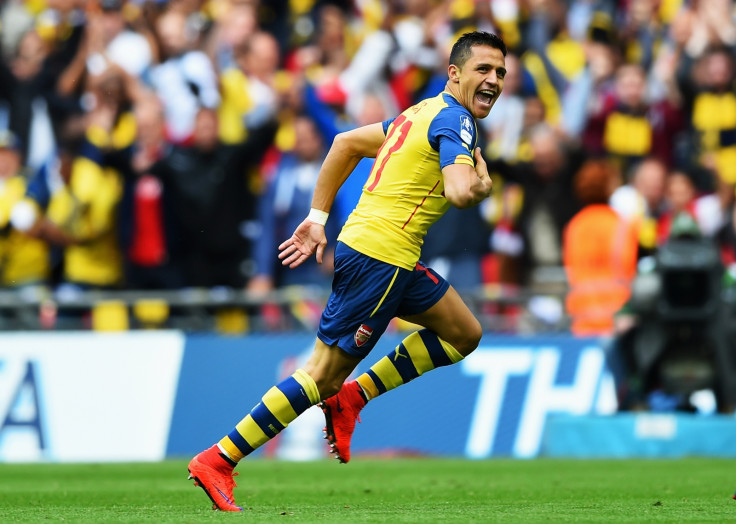 Alexis Sanchez is set to miss the start of next season after leading his national team Chile to the winner's podium for the Copa America 2015, according to the Telegraph.
The forward played an important part in his team's success, but at the expense of some much needed rest, which is of prime importance as he played almost every minute of Arsenal's 2014/15 campaign. Sanchez was also occupied last season with the Fifa World Cup where Chile were knocked out in the quarter finals by hosts Brazil.
The former Barcelona man is set to return to the Emirates on 27 July, only five days before their Community Shield game against Chelsea, which he is likely to miss. The South American will then be inducted into the squad and may start from the bench in each of Arsenal's opening few games.
The Chilean scored 25 goals in 52 appearances last season and Arsene Wenger will be desperate to keep him fit for majority of the season if he has to harbour hopes of winning the title. The Frenchman is aware as to how an international tournament in the summer can wreck havoc on a player's body, as was demonstrated by Mesut Ozil's injury in October last year and Per Mertesacker's lack of form in the beginning of the season.
Wenger has already signed Petr Cech from Chelsea and is keeping his options open for transfers later in the window. The Gunners have made one marquee signing each in the last two transfer windows and another player in the same mould as Ozil and Sanchez would go a long way in bringing the title back to Arsenal after a 11-year hiatus.
The Gunners have won the FA Cup twice in succession, making them the most successful club in the history of the tournament.