Alexis Sanchez is fully focused on doing well for Chile at the Confederations Cup, according to Chile boss Juan Antonio Pizzi, who added that the forward had not been unsettled by speculation over his future at Arsenal.
Sanchez, 28, only has a year left on his Gunners contract and has been linked with moves to Chelsea, Manchester City, Bayern Munich, Paris Saint-Germain, Barcelona and Juventus.
The forward, who is preparing for Chile's Confederations Cup semi-final against Portugal on 28 June, admitted in May that he was "frustrated" with Arsenal's season and that he would make a decision on his future in the summer.
Pizzi said it was normal for the biggest clubs to be interested in Sanchez.
"We think he's very happy. He's giving his best like everyone else," the Chile head coach was quoted as saying by Sky Sports.
"Everybody would like to be at the best clubs in the world, he is already at one, and everyone wants to have him in the squad. He's very focused and he knows exactly what he has to do.
"We will see what happens in the future. Right now he feels very comfortable and he's committed to the national team."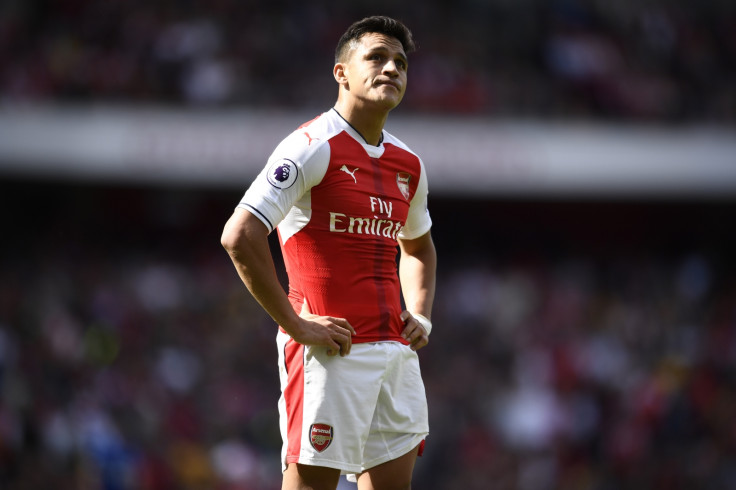 Arsenal remain committed to convincing Sanchez to sign a new contract, although the chances of that happening appear unlikely following the club's failure to qualify for the Champions League.
Sanchez is understood to prefer staying in London, but the Gunners have no intention of selling him to Premier League champions Chelsea.
Meanwhile, Bayern Munich midfielder Arturo Vidal has urged his compatriot to join him at the Allianz Arena.
"We'll see if Alexis is coming. I do not know yet," Vidal told Bild earlier this week. "I know him very well. He is a spectacular player. And with him, we would surely improve.
"We already have a lot of top-level players. We are the best club in the world."