Diego Costa and Alexis Sanchez have barely needed a few weeks to earn the hearts of Chelsea's and Arsenal's supporters respectively. At the end of season, they might be battling for the Premier League Golden Boot.
Costa and Sanchez have a lot in common. Both players decided to leave South America for Europe when they were young and, after becoming establishing in La Liga, they left Spain for a new challenge in England.
Both Chelsea and Arsenal strikers have clinical skills when it comes to scoring goals but it is probably their hunger and working attitude that makes them special. They are similar in age (Costa is 26, Alexis 25) and the players arrived in London in the summer for £32m. Now they share a common goal: to thrive in the Premier League.
But there's a big prospect to consider: who is better out of the two strikers? Which of the £32m signings will have the biggest impact in English football? IBTimes UK looks their stats and their careers to clarify an almost impossible decision.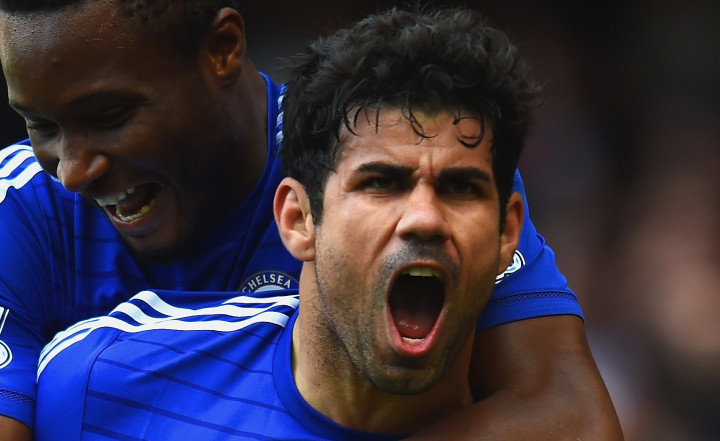 Diego Costa: Nine goals in 10 appearances for Chelsea. One goal every 85 minutes
The 26-year-old Spaniard joined Atletico Madrid in 2007 but was forced to prove his worth during different loan spells in La Liga. However, he returned to the Vicente Calderon to partner Radamel Falcao before becoming a real leader for the La Liga champions.
Following Falcao's departure, some in Spain questioned whether Costa could cope with his absence. He had scored just 10 goals in the 2012/13 campaign and looked more like a partner for a world-class star than being a top starter himself. But Costa proved the doubters wrong, improved Falcao's tally and attracted Jose Mourinho's attention after scoring 27 goals in 35 La Liga games.
The Chelsea manager, who had little faith in his strikers last season (Fernando Torres, Samuel Eto'o and Demba Ba), did not hesitate to meet Costa's £32m release clause. The striker has since looked like a bespoke suit for Mourinho. He is probably not the most talented forward in the Premier League but Costa works harder than anyone and is as committed to the club as Mourinho himself.
Furthermore, even though his start to life at Stamford Bridge has been hampered by fitness concerns, his goal tally has been impressive.
Costa, who netted seven goals in his first four Premier League games, has scored nine times in ten appearances at Chelsea (eight in the Premier League and two in the Champions League), meaning he gets a goal every 85.4 minutes.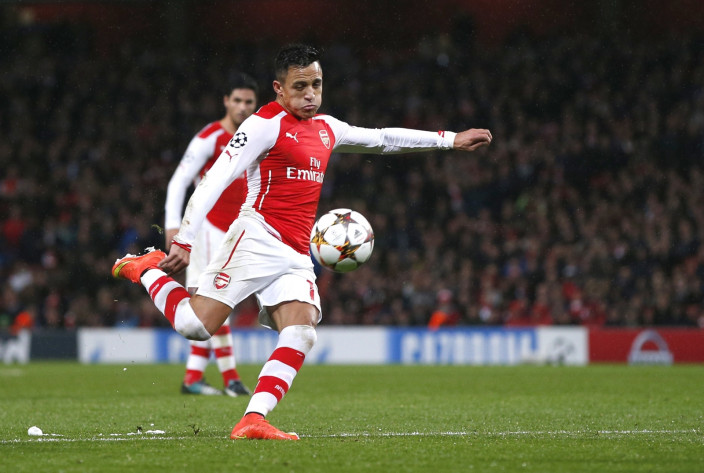 Alexis Sanchez: 11 goals in 17 appearances for Arsenal. One goal every 119 minutes
Sanchez left Barcelona in the summer for reasons that were different to Costa. Even though he scored 19 La Liga goals last season, the Chile star never felt valued at the Camp Nou since his move from Udinese and was overshadowed by Lionel Messi and Neymar.
The Chile striker wanted to be a leader of a team and with Arsene Wenger seeking a marquee signing to follow Mesut Ozil's arrival in 2013, Sanchez found Arsenal the perfect place to continue his career.
Sanchez has since put behind him both the shadows of Messi and Neymar at Barcelona, and even Ozil's at Arsenal. He is now one of the leader of the team.
Earlier in the season, Sanchez justified his £32m signing by securing Champions League qualification with a goal against Besiktas in the play-off. The Chile star has not stopped scoring since then and has received praise from the teammates and pundits alike, while also being compares to Luis Suarez for his working attitude and Thierry Henry for his clinical skills.
Even though Sanchez is not a natural number nine, he has managed to score seven goals in nine Premier League games, three in six European competition games and one in his only Capital One Cup appearance.
Sanchez has scored a goal every 119.81 minutes, an impressive record for a player normally deployed behind the main striker or out on the wing.
Who got the better deal, Mourinho or Wenger?
It is a close call to decide whether Chelsea have the better attacking player in Costa or if Arsenal have made the better purchase in Sanchez.
But those are the stats, now it is your turn to make the final decision. Who is the better £32m player, Costa or Sanchez? You decide...