Halfway through the second half of Arsenal's game with Burnley, Arsène Wenger could be witnessed hunched forward in his seat, arms crossed, with deep furrows of worry etched across his face.
Playing well but being held by the bottom side in the league is not an acceptable position for an Arsenal team with lofty ambitions this season, but the first 69 minutes of the game followed this pattern - the Gunners as dominant as you would expect in possession, patient, but wasteful in front of goal.
In the minutes that followed, Wenger's expression would metamorphose, cleared of his inquietude in most part by the actions of Alexis Sánchez. While others have been making up rubbish about Sanchez being unhappy (rumours that have been refuted by Chilean experts who spoke to IBTimes), the winger has quietly been going about his business, so far scoring seven goals in nine Premier League appearances, and 10 goals from 16 appearances in all competitions.
Arsenal's £35million summer signing is already starting to prove his worth with a series of performances that have led some to compare the Chilean with Luis Suárez. Meanwhile Arsène Wenger paid tribute to the street football-instilled attributes present in Alexis and other South American strikers, while elegising the disappearance of such qualities in European players.
On the evidence of Sanchez's first quarter-season as an Arsenal player, the Suárez comparison has plenty of merit, as they are two players similar in style, perhaps in part to their similar upbringings. The Suárez comparison can, however, be made on more than the basis of style - over the last handful of games, Sanchez has started to perform on a higher level, with a level of energy, inspiration, and honest hard work that one can only hope will begin to rub off on his team-mates, in the way which Suárez's play did at Liverpool.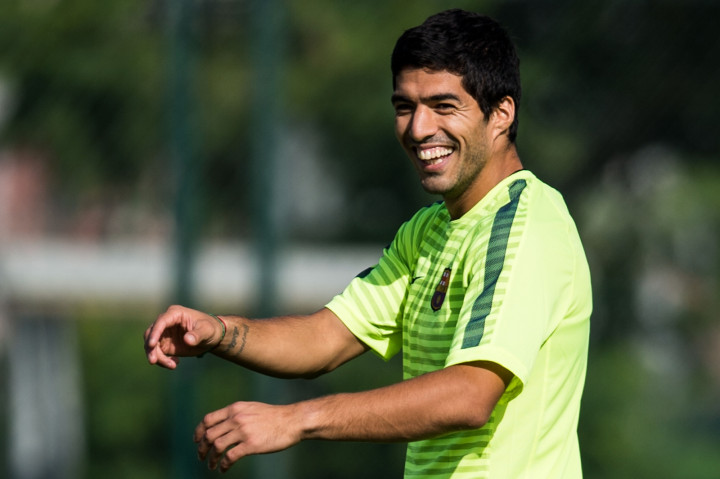 The Chilean is of course only just beginning his career as an Arsenal player and is in the midst of what people often refer to as a "bedding-in period" - a period of grace that he does not appear to need.
So often we're told that incoming foreign players need this time to become accustomed to the heightened physicality of the Premier League, in Sanchez this certainly does not appear to be the case, and as invoked by Arsène Wenger, it's possible that this is because of the mentality instilled from playing street football as a youth.
Strength and style
Sanchez's goals against Burnley epitomised him as a player. As Calum Chambers worked some open space on the right, Sanchez checked his run, waiting for the perfect moment to drift in from the edge of the penalty box. Chambers' cross put the ball in the right area and Sanchez leapt to meet the ball, out-jumping and out-muscling a couple of Burnley's statuesque central defenders.
If Sanchez's first goal showcased his remarkable ability to go shoulder-to-shoulder with clodding British-style defenders despite not matching them in stature, his second goal showed the silkier side of his game. Perfectly positioned again to receive the cross, this time from Gibbs on the left, Sanchez, controlling the ball on the penalty spot, had Walcott free outside him but chose not to use the English winger, instead running straight at the two central defenders, bamboozling them with his footwork before slipping the ball past Heaton in the Burnley goal.
Whether it was positioning himself to finish off chances, beating players with the ball at his feet or threading through passes to team-mates, Sanchez put in a sublime performance and already looks the real deal, certainly worth every penny Arsenal spent to bring him to North London.
Over the last couple of weeks, I've written that Arsenal needed to take advantage of this period of favourable fixtures and play themselves into form. On Saturday we saw more patience and confidence from the Gunners, and if Alexis Sánchez continues to play the way he has, we will surely see a smile return to Arsène Wenger's face sooner or later.
John Henson edits and writes for long-form football blog Proven Quality and runs a network of football news aggregation sites, including Arsenal News.
An Arsenal fan who now lives in France, John can be found tweeting under the Proven Quality account @provenquality.