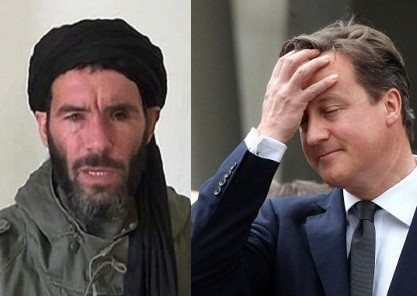 David Cameron has called off his big speech on Europe amid the worsening hostage situation in Algeria.
The prime minister warned the UK to expect "bad news" about the hostage situation in the north African country.
One British worker at the In Amenas gas facility has already been confirmed killed in clashes between Islamist hostage-takers and Algerian government forces.
The crisis appeared to descend into chaos and confusion when Algerian forces stormed in to try to flush out the terrorists, with conflicting reports about its outcome and no reliable number of casualties available.
"It's a very dangerous, fluid, ongoing and very uncertain situation. We should be prepared for further bad news," said Cameron.
An unspecified number of Britons were still being held captive, raising serious fears for their safety. American, Japanese, Norwegian, French and Malaysian workers, along with scores of local staff, were also said to be held captive by the raiders.
Downing Street said Cameron received a phone call from his Algerian counterpart Abdelmalek Sellal informing him of the raid after it had started.
Whitehall has not released details of the rescue operation, however.
With Cameron focusing on Algeria, the keynote speech that he planned to make in Amsterdam on Friday on Britain in Europe has dropped down the agenda.
This latest delay is the second to hit his much-heralded address on Europe. He was initially going to deliver it next week but the address was brought forward because it would clash with the 50th anniversary of the Franco-German partnership and be regarded as sulky grandstanding.
The PM was expected to talk tough on the European Union, amid growing pressure at home for him to offer voters a referendum on whether to stay in.
Up to 41 foreign workers and about 100 Algerians were taken captive by Islamic militants at the gas field, according to initial reports. At least 15 foreign workers and 30 locals reportedly managed to escape before Algerian forces went in.
Whitehall has upped security measures to protect Foreign Office staff in Algeria.