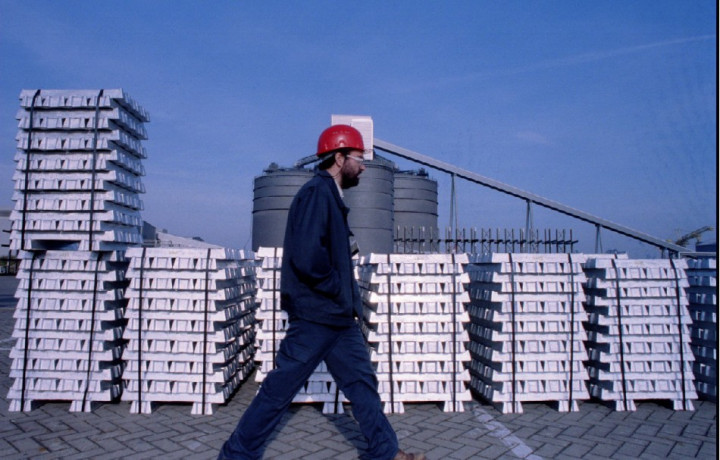 US banks Goldman Sachs and JPMorgan, commodity giant Glencore Xstrata, and the London Metal Exchange are being sued by a Florida-based company and an individual plantiff for allegedly artificially inflating aluminium prices.
A court filing from Florida-based aluminium user Master Screens, and an individual plaintiff, accuses the groups, including subsidiaries of both Goldman and JPM, of engaging in anti-trust practices.
The LME declined to comment.
All other parties were not immediately available for comment although spokesmen from Goldman and JPM said that the case is "without merit".
"We believe this suit is without merit and we intend to vigorously contest it. We also note that aluminium prices are down 40% from their peak in 2006," said a Goldman representative.
"There are no queues at our warehouses. We believe this suit has no merit," added a JPM spokesman.
This is the second lawsuit in the US in week, expanding the geography and number of companies being sued in connection with malpractice in metal warehousing.
In a separate Detroit lawsuit, Aluminium products and related services provider Superior Extrusion sued Goldman Sachs Group and the LME, which is owned by Hong Kong Exchanges and Clearing Limited (HKEx).
"Through an interconnected series of agreements in unreasonable restraint of trade, Goldman and LME restrained approximately 1.5 million tonnes of aluminium in LME Detroit warehousing," Superior Extrusion said in the lawsuit.
Rising Regulations over Bank Ownership of Commodities
Warehouse owners have been accused by customers and regulators of artificially inflating waiting times to lift metal prices as well as boost rents for warehouse owners.
LME aluminium buyers are required to pay a premium on the wholesale price of the metal to secure orders. This has risen by more than 150% since 2010 as stockpiles in warehouses have rocketed to a record 5.5 million tonnes.
High aluminium prices have hit a number of industries, such as the drinks business, where consumers ultimately pay more for canned drinks whenever the cost of the metal creeps up.
US regulators have been scrutinising ownership of commodity storage facilities by major US banks. As a result, Glencore Xstrata, the biggest publicly traded raw-materials supplier, has become the largest owner of warehouses monitored by the LME as banks pull themselves back from the business.
Goldman Sachs removed nine warehouses from the LME system this year, taking its total to 113. Meanwhile JPMorgan, which plans to get out of the physical commodities business, has cut 23 facilities since the start of January.