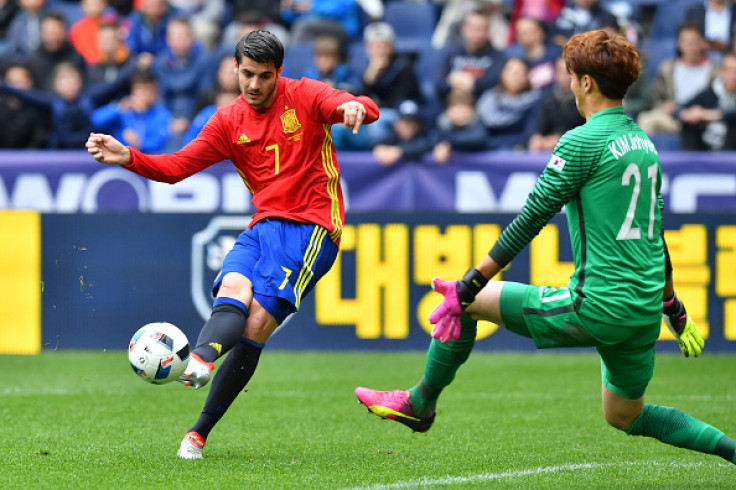 Juventus forward Alvaro Morata has reiterated the need to resolve his future with regards to which club he will be playing for next season. The Spanish forward is currently employed by the Turin club, but Real Madrid have a buyback clause, which they plan to execute. On the other hand, Arsenal are keen to sign a striker and have been linked with a move for the 23-year-old.
The Spanish capital club hold all the cards as they had a €32m (£25.2m, $35.7m) buyback clause inserted in Morata's contract when they sold him to Juventus in 2014. According to Marca, they are set to activate it this summer and bring him back to the Santiago Bernabeu only so they can sell him to interested suitors for a profit.
According to the Sun, Arsenal have made an offer of around £28m ($40m) to bring the striker to the Emirates Stadium, but are waiting on the 11-time Champions League winners' decision regarding the striker's future. Moreover, the Spain international has admitted that he does have tempting offers from the Premier League, which he is considering.
Morata is currently with the Spanish squad preparing for the upcoming European Champions finals, which begin in France on 10 June, and is hoping that his future can be resolved before 13 June, when Spain play their first match. The 23-year-old struggled for regular game time at Juventus last season, with Massimiliano Allegri dropping him for important matches. Thus, he has made it clear that his main priority when deciding on his future will be to join the club that 'wants him the most'
"I hope that my future can be resolved as quickly as possible, to know if I'm staying or if I'm going," Morata said, as quoted by the London Evening Standard.
"Wherever they want me most, that's where I'll be," the Spain international striker added.