Massimiliano Allegri has urged Alvaro Morata to reject a summer move to Real Madrid and stay at Juventus. Real have a buy-back option worth €30m (£24m) to bring the Spanish forward back to the Santiago Bernabeu after his two years with the Italian champions.
Earlier reports had suggested that the 11-time European champions could buy back the 23-year-old and then sell him on for a profit, with Premier League sides Manchester United, Arsenal, Liverpool and Chelsea among those interested.
However, Football Italia claims Real boss Zinedine Zidane wants to keep Morata in his squad after watching him play for Spain at Euro 2016.
"I've advised Morata to stay at Juve," Allegri was quoted as saying by ESPN.
"Everybody wants to play regularly, but when you are at a big club, you can't give anybody a guaranteed place."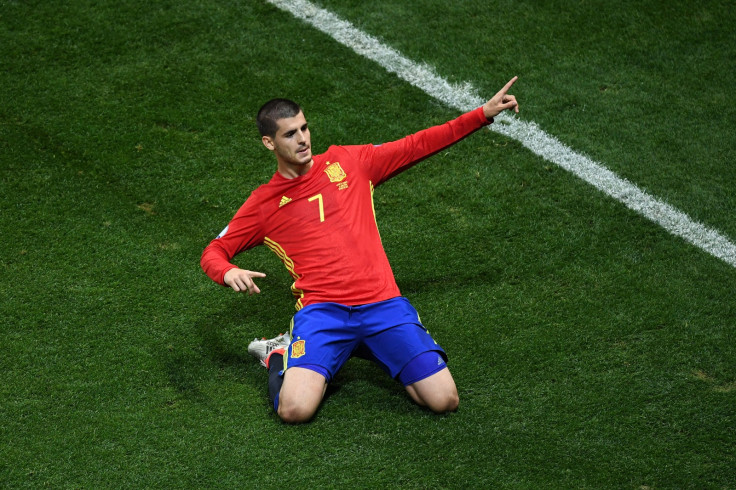 Morata netted seven goals in 34 league appearances for Juventus last season. He scored a double for Spain in their 3-0 win over Turkey on 17 June.
His agent Juanma Lopez met the Real Madrid hierarchy on the same day as the Turkey game, sparking speculation that he may be on the verge of moving back to the Spanish capital.
Morata denied this and said the agent was at the Bernabeu to discuss the future of one of his other clients – Rayo Vallecano defender Diego Llorente.
"I heard from my agent and he said that the meeting with Real Madrid was purely to discuss Diego Llorente, so they didn't talk about my situation," he was quoted as saying by Football Italia.
"I can't say much to the Juve fans, I'm sorry, but that's the way it is. I don't know what the future holds for me.
"All I can say for certain is that I feel at home with Juventus and thank all the fans who continue to send me kind messages. I have many friends in Turin and clearly I'd be sad to leave.
"Juve are one of the biggest clubs in Europe and the biggest in Italy. I am happy there and I am really sorry that I cannot say any more on my future, because it's not up to me," Morata continued.
"All I can do is continue to wait and do what I am told."