Alvaro Morata confirmed that he had offers from Manchester United and a number of other clubs in the summer, but his eyes were firmly set on a move to Chelsea owing to his desire to play under manager Antonio Conte.
The Spanish striker was favourite to join the Red Devils at one point during the summer transfer window, but United opted to sign Romelu Lukaku instead.
Morata impressed with Real Madrid last season, scoring 20 goals across all competitions, but was not a regular starter. He was mainly used as a back-up to Zinedine Zidane's preferred choice Karim Benzema for the number nine role.
The 24-year-old admitted that he was happy at Madrid and the manager was happy for him to stay, but the striker was keen to get out of his comfort zone and accept a new challenge.
Moreover, with the World Cup coming up in 2018, he was keen to play on a regular basis to ensure he makes the Spain squad for next summer's showpiece event.
Morata revealed that he was close to joining Chelsea last summer but a move failed to materialise. But once he was aware of Conte's interest again this summer, he was determined to make the move go through.
The Spain international had a difficult first game for the Premier League champions as he missed a penalty during the Blues' Community Shield loss against Arsenal, but has since shown his true worth, scoring three goals and providing two assists in four league games thus far.
"Yes. I had various offers this summer, not only Chelsea and Manchester United, but also from different leagues. It was a good situation for me. The most important and best conversation I had was with Conte, he wanted me to come here," Morata told the Daily Mail.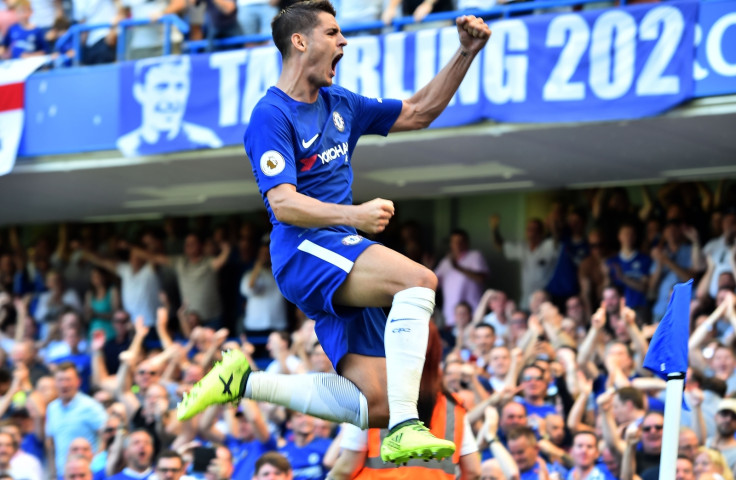 "At the start of the summer, I didn't know that Chelsea were interested in me. I thought they were in for a different player... maybe Lukaku or maybe someone else, I don't know. I didn't think the option of Chelsea was open.
"But I spoke with Conte several times – and not only this summer. I felt indebted to him. He signed me for Juventus but left very quickly to manage Italy. I always wanted to play for him after that.
"It was only two months with him but it felt like I'd known him forever. When I knew he wanted me this summer, I didn't think twice. I did everything I could to make the move happen," the Spain international explained.
"Zidane wanted me to stay and I was happy at Madrid. But I couldn't stay to be a substitute. You reach a point that you need to play, to grow up, to escape a comfort zone. It's about being comfortable. I don't want that. I am ambitious and hungry to succeed," he added.