Alvaro Morata turned down a chance to join Tottenham Hotspur as he did not want to compete against Harry Kane for a starting spot, Mauricio Pochettino has confirmed.
The Spanish striker joined Chelsea in a club-record £58m ($76.6m) deal from Real Madrid this summer after the Blues lost out on Romelu Lukaku, who joined Manchester United despite being favourite to return to Stamford Bridge.
Spurs are the only club in the top flight not to sign a single player thus far this summer, but Pochettino has confirmed that they are working hard to bolster the squad with new additions. The Argentine coach admitted that it is necessary to sign quality players to challenge the existing members in the squad, but revealed that it was difficult to convince top players to join the club when you cannot promise them a regular starting spot.
The former Southampton manager revealed that it was one of the main reasons Morata chose not to move to White Hart Lane when they had a conversation about two years ago. Manchester City, Chelsea, Liverpool, Arsenal and United have all strengthened their squad and Pochettino admits that the north London club are also working on bringing in new players in the coming weeks.
"It's so difficult to convince good players to come and then be on the bench. Then the problems start," Pochettino was quoted as saying by the Daily Mail before the Spurs boss revealed his conversation with Chelsea new boy Morata.
"Morata talked about myself in the media. He said: 'Mauricio called me'. That was from the beginning, two years ago or more.
"He said to me: 'Why do you want me if you have Harry Kane?' You know, if you go to try to sign a striker, they will say: 'Eh gaffer, you want me for what? To be on the bench?" the Argentine coach explained. "Because it's Harry Kane, I can't compete with Harry Kane or Hugo Lloris or different players."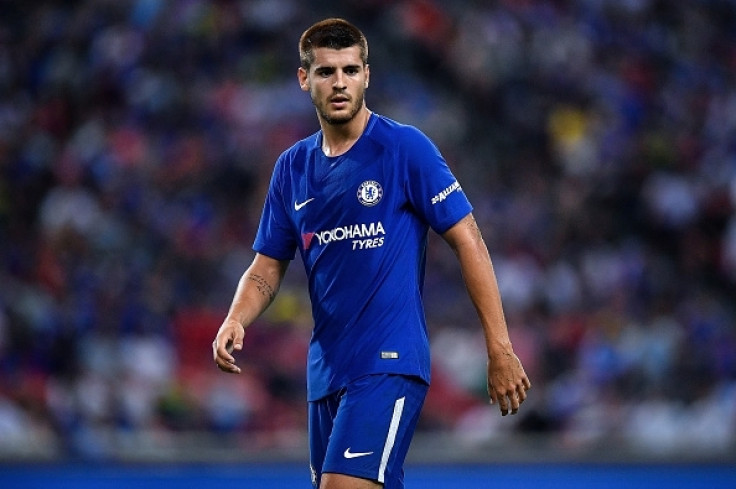 'Our fans know that we are not a club today that can compete with Manchester United and City for a player. We cannot fight. (But) the perception about Daniel is very wrong. The thing is, Daniel is very keen to sign like me. This type of player we are talking about, it's very difficult. It's not easy to find."
"How have Manchester City, Liverpool, Chelsea and different clubs tried to improve their season? Bringing players in and trying to put more pressure on their star players, their key players — and for us we need to do that too," he added.