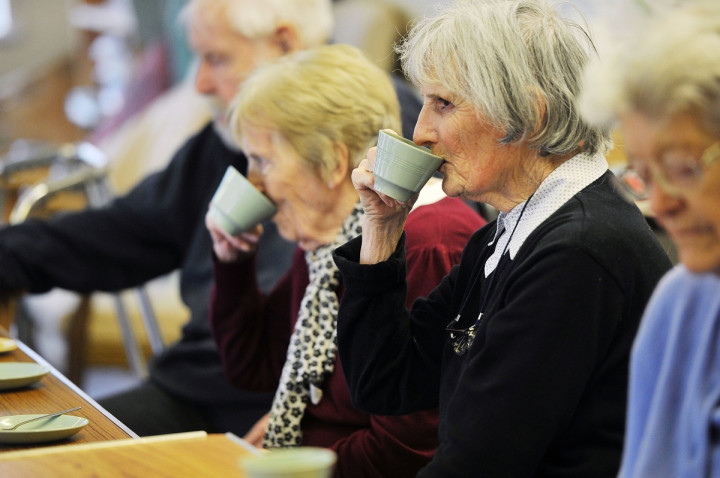 British scientists have made a "major step forward" in developing a blood test to predict the onset of Alzheimer's disease, raising hopes that the condition could become preventable.
An international group of researchers led by King's College London and Oxford University have published a study identifying a set of 10 proteins in the blood which show whether the disease is imminent within a year.
Research carried out on more than 1,000 people identified the proteins, which can predict the start of the dementia with 87% accuracy. The findings, published in the journal Alzheimer's & Dementia, will be used to improve trials for new dementia drugs.
Experts warned that the test was not yet ready for doctors' surgeries, but the test could be available within two years and cost between £100 to £300.
Previous research into treatments for Alzheimer's disease have been unsuccessful. Between 2002 and 2012, 99.6% of trials aimed to prevent or reverse the condition failed.
Doctors attributed the string of failures to treating patients too late, as symptoms appear around a decade after the disease has started.
"Alzheimer's begins to affect the brain many years before patients are diagnosed with the disease," Professor Simon Lovestone from King's College told BBC News. "Many of our drug trials fail because by the time patients are given the drugs, the brain has already been too severely affected.
"A simple blood test could help us identify patients at a much earlier stage to take part in new trials and hopefully develop treatments which could prevent the progression of the disease."
The new test is aimed at predicting a type of memory loss called mild cognitive impairment, in which around 60% of those with the condition will develop Alzheimer's.
The scientists investigated 26 proteins which have all been previously linked to Alzheimer's. They took blood samples from 1,148 individuals, in which 476 had Alzheimer's disease, 220 had mild cognitive impairment and 452 were elderly but did not have dementia.
The first test results found that 16 of the proteins were associated with brain shrinkage either in mild cognitive impairment or Alzheimer's.
In a second set, researchers identified 10 proteins whose presence could predict with relative accuracy whether people with mild cognitive impairment would develop Alzheimer's within a year.
The next step is to trial the research with larger groups of 5,000 to 10,000 people.
Dr Eric Karran, science director at the charity Alzheimer's Research UK, told the Guardian that the test would be a "real value" but warned it would have to be used responsibly.
"Alzheimer's disease is now the most feared diagnosis. We have to be very careful about how we use these tests, especially in the absence of effective therapy," he said.
Dr James Pickett, head of research at the Alzheimer's Society told the Independent that finding a way to detect dementia before symptoms develop would "revolutionise" research.
Around 44 million people worldwide have dementia and 135 million are predicted to have the disease by 2050. David Cameron recently pushed for a development in new dementia drugs, stating the disease "stands alongside cancer as one of the greatest enemies of humanity."