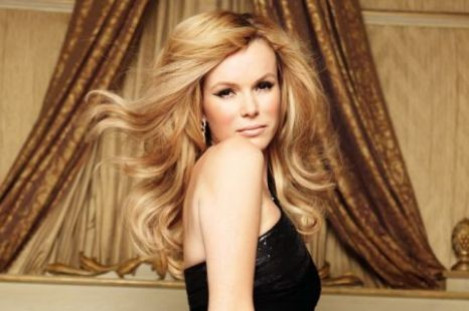 Amanda Holden has revealed that her five-week affair with Neil Morrissey was about love and affirmation - not sex.
The Britain's Got Talent Judge made headlines in 2000 when it surfaced that she had a fling with the actor after meeting on the set of BBC drama Happy Birthday Shakespeare. She was married to Family Fortunes presenter Les Dennis at the time.
After the affair become public, Holden and Dennis briefly reconciled before finally divorcing in 2003.
The now-happily re-married mother-of-two has opened up for the first time about the reasons behind the affair that led to the collapse of her marriage.
"I don't believe women have affairs for no reason. Women don't seek sex - we seek love and affirmation," she says in the November issue of Good Housekeeping magazine.
"If a woman has an affair, there is normally a problem in their marriage."
Holden, who is now married to record producer Chris Hughes, also defended her former lover, insisting that the public should stop painting Morrissey as the bad guy.
"Neil rightly or wrongly got loads of stick. I feel like it was my fault - I was the one who was married."
She described the Men Behaving Badly actor as "very caring and very loving" and expressed her desire to address the negative perceptions of him.
"He used to cook for me and look after me and babysit the dogs," she said.
"We were thrown together when I ended the marriage, or at least moved out. Our relationship continued longer than it would have done had we not been so in the public eye, because we had no one else to turn to."
Holden also revealed that she had sought therapy to deal with the death of Theo, the son she had with Hughes, who was still-born seven months into her pregnancy in 2011.
"To know that your baby might not come out alive is incomprehensible," she said.
"Hopefully someone will read this and take a bit of hope from it because there was a happy ending for me. A lot of women don't have that - I was very lucky."