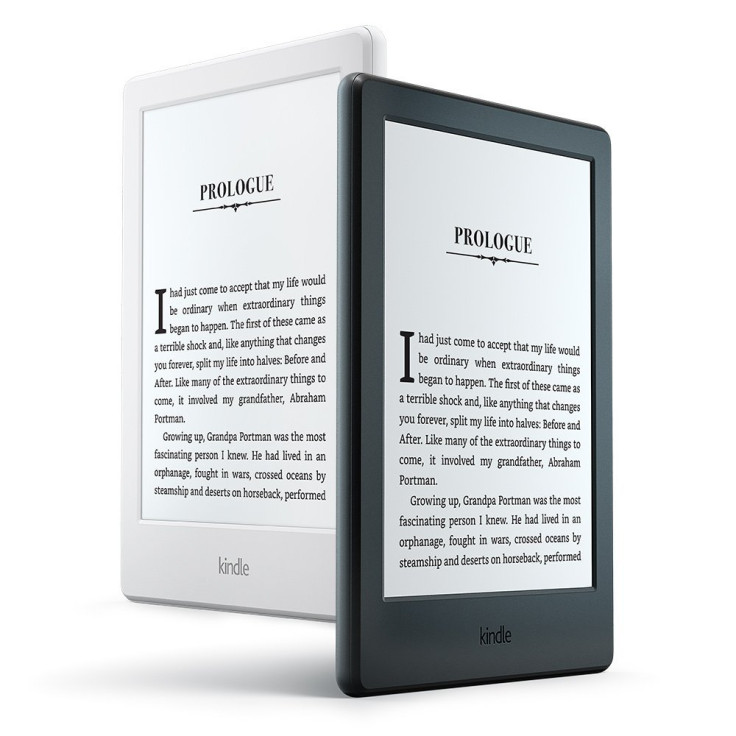 Amazon has introduced an upgraded model of its entry-level Kindle and also slashed its price to $80 in the US. The regular Kindle now comes with more storage, Bluetooth audio support, is thinner and lighter and also available in white.
The upgraded Kindle will now sell for $80 (£60 in UK as it has differential pricing) with ads and $100 without them, and has the same 6-inch e-ink touch screen as its predecessor. Its storage size has been doubled to 4GB and the device is much thinner at 6.3-in x 4.5-in x 0.36-in and weighs just about 161gm. The company website says: "The all-new Kindle is 11% thinner and 16% lighter than the previous generation Kindle, making it easy and comfortable to hold in one hand."
The support for audio through Bluetooth wireless tech has been brought back, a feature that was abandoned after 2011. Amazon says readers can now enable Voice View on any screen with just one gesture.
Apart from this, the Kindle Paperwhite model has got a new white colour variant just like the new Kindle. Amazon is also offering free cloud storage for all digital content purchased through the online retailer. Although the new models can be purchased now through pre-orders, they will only start shipping from 7 July.
Earlier this year, Amazon had unveiled its eighth generation Kindle model called the Kindle Oasis. The Oasis is a lighter and thinner version of earlier models with a screen resolution of 300 ppi and a battery capacity that Amazon claims lasts for months on moderate usage. The Oasis has, however, been criticised by many reviewers for its rather steep price tag of $289 in the US and £270 in the UK, making it the priciest Kindle ever.