After what seems like a decades-long winter in the UK, we're started to see the first signs that, yes, summer is visiting again this year and, yes, we might actually get a chance to put our shorts and shades to good use.
Whether you're jetting off to exotic shores or fancy taking your chances with the British weather system, make sure you're equipped to tackle summer 2016 with these 15 pieces of essential (and non-essential) holiday tech.
1. Bluesmart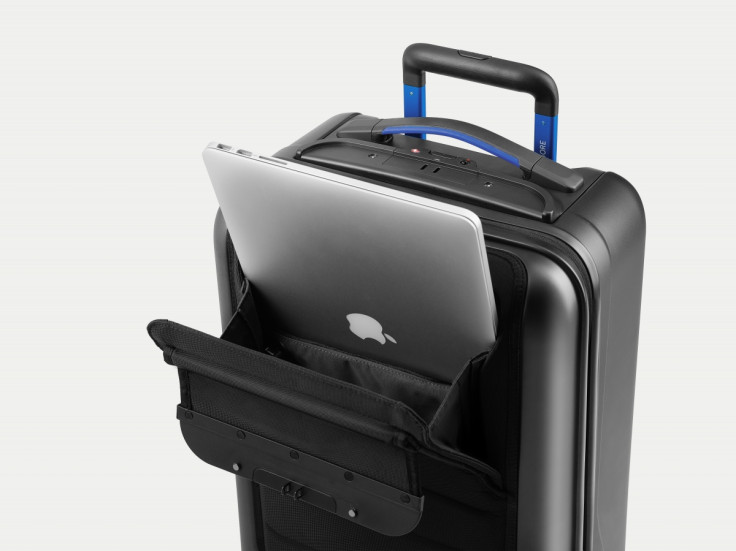 Bluesmart is a carry-on suitcase packed with enough tech to make your smartphone jealous. The 22 by 14in bag features a GPS sensor that lets you track your luggage and will send you a distance alert if you stray too far from your bag.
There's also a digital lock that can be controlled from your smartphone and an electronic scale built into the handle that will help you avoid overstepping airline baggage allowances.
Bluesmart features plenty of room for your gadgets too, with dedicated pouches for laptop and tablets and a built-in battery to keep your devices powered on the go. In the even that your luggage goes AWOL, you can track your luggage via Bluesmart's dedicated mobile app.
2. Google Destinations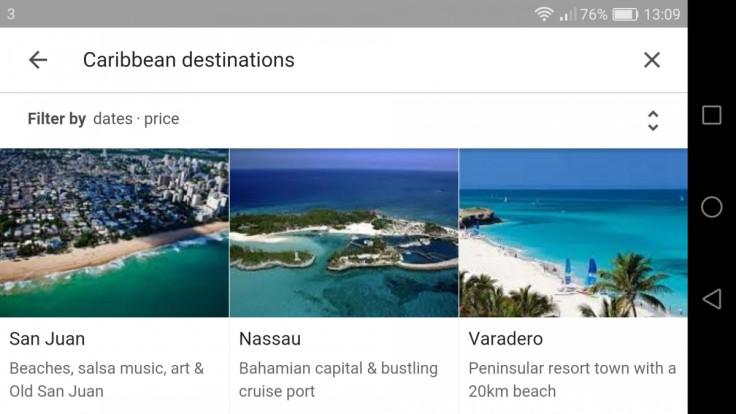 Google Destinations offers a convenient way cut out the faff usually associated with booking a holiday, like trawling endlessly through hotel and flight comparison sites. Just type where you want to go followed by "destination" or "vacation" into Google and you'll get a list of top holidaying spots, from which you can pick the best price based on the number of travellers and the dates you want to go away. You can also search for itineraries from other travellers, based on the activities you want to do when you're out there.
3. Amazon Kindle Paperwhite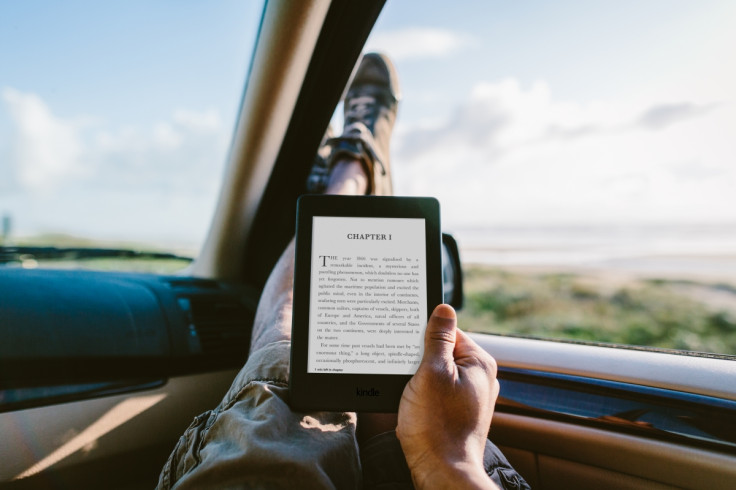 While nothing quite beats clutching a paperback by the pool, an e-reader will allow you to free up room in your suitcase for more essential items, like oversized Toblerones and duty-free alcohol. The Amazon Kindle Paperwhite is a wholly worthwhile investment for literature lovers, capable of holding more than 1,000 books and boasting weeks-long battery life, meaning you probably won't even need to charge it while you're away. It's also a steal at just £110.
4. Bandsintown Concerts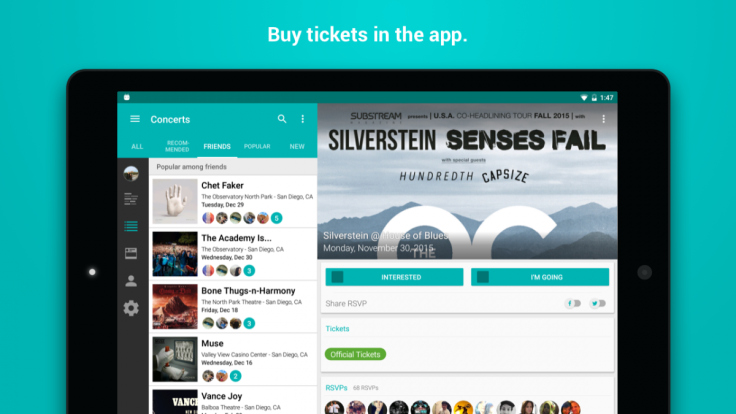 Bandsintown Concerts is a mobile app for Android and iOS devices that lets you discover gigs happening in your locale. You can either type in a musician or band you like or let the app scan your device's music library, and from there it will tell you if any of your favourite artists are playing nearby. If you find something you want to see, you can buy tickets straight from the app.
5. JBL Charge 2+ waterproof Bluetooth speaker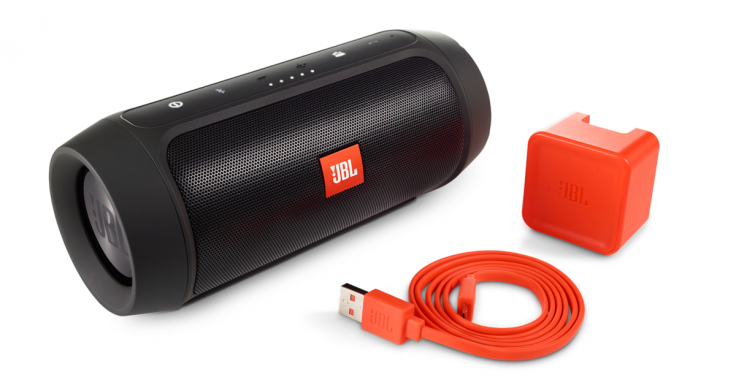 This unassuming Bluetooth speaker from JBL is splash-proof and good for 12 hours of battery life, and offers excellent sound for its size. You can hook it up to your smartphone or tablet using an aux cable or stream music to it wirelessly via Bluetooth 3.0. It also features a "social mode" that lets three devices connect to the speaker at once, meaning less arguments over the music selection.
6. Sun Surveyor Lite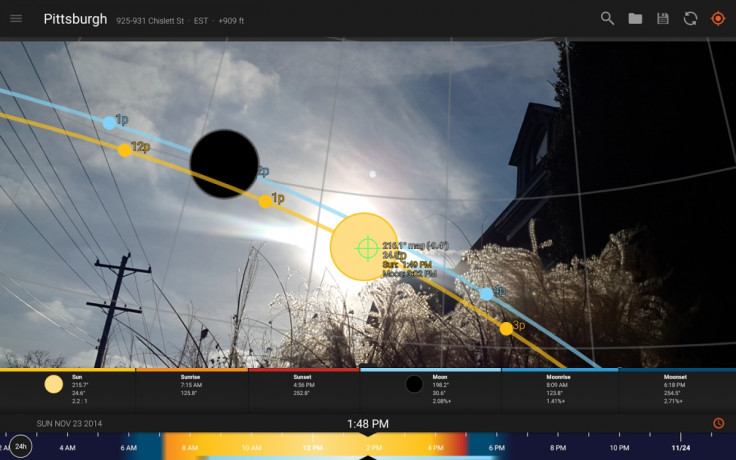 A big part of going on holiday is eking out every possible drop of sunlight, and these days there are tools available to help holidaymakers do just that. Sun Surveyor Lite is a 3D compass app for Android and Apple smartphones that lets you track the position of the sun from dusk to dawn and visualise its bearing via an augmented reality camera function, which means you'll know exactly where you'll need to be to catch that sunset.
7. Vodka Zinger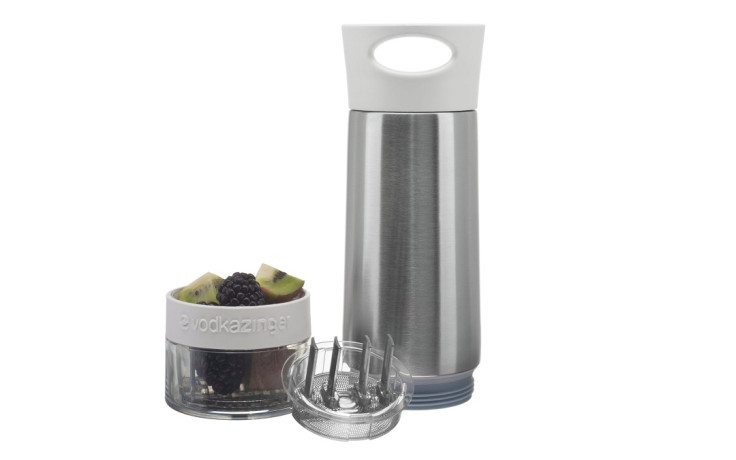 The Vodka Zinger is a portable drinks bottle with a bottom-mounted container you can load with fruit for all-natural cocktails. Simply fill the flask with the drink of your choice (it doesn't have to be Vodka, after all), load fruit into the base and give to a few twists to infuse your beverage with fruity flavour. The Zinger is insulated with double-wall stainless steel, meaning on hot days you can top it up with ice and enjoy cool cocktails throughout the day.
8. Jawbone Up3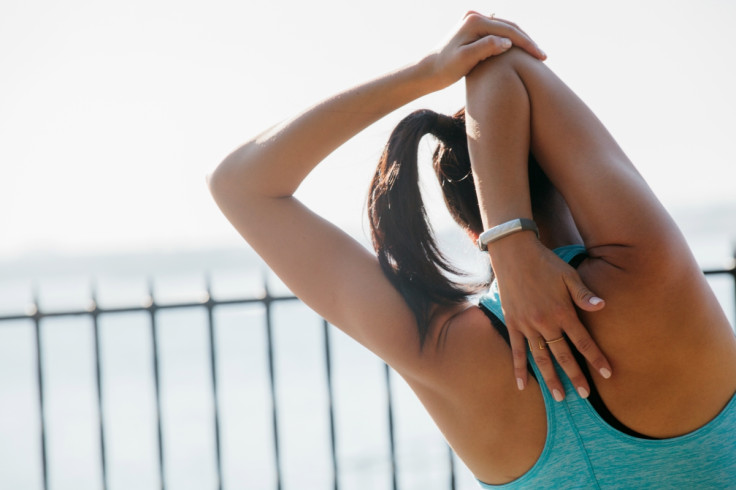 Whether you want to shape up before jetting off on holiday or just want to keep active during the summer, a fitness tracker offers a convenient way of keeping your activity levels in check. The Jawbone Up3 tracks your steps, heart rate and sleep patterns, and it isn't bad to look at either. It's also fairly friendly on the wallet – you can currently pick up a Jawbone Up3 for under £80 from Amazon.
9. Packpoint
Packpoint takes away the burden of drawing up an itinerary for your trip away by doing it all for you. Just type in where you're going and for how long, and the app will figure out exactly what you'll need to take, based on things like the weather forecast, the type of holiday you're going on and whether you're travelling for business or pleasure.
10. Kube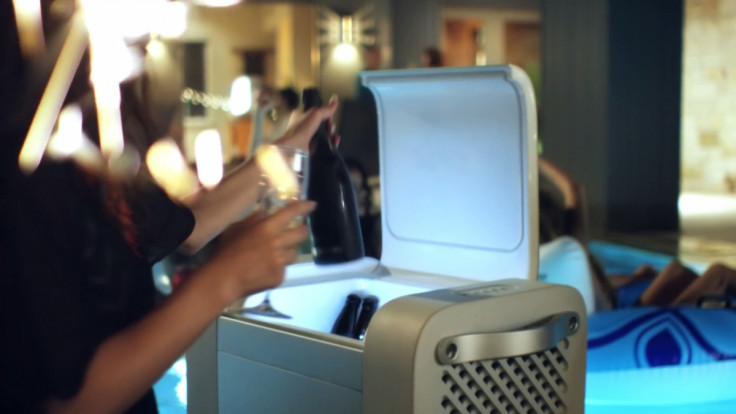 This portable speaker doubles as a cooler, capable of pumping out music at 125 decibels while at the same time keeping your beers at optimum drinking temperature. Kube is waterproof, meaning it's equally well-equipped for a trip to the beach as it is an all-British summertime downpour. You can stream music to it via Bluetooth from services like Spotify and Apple Music and it'll also charge your devices.
11. Sweatcoin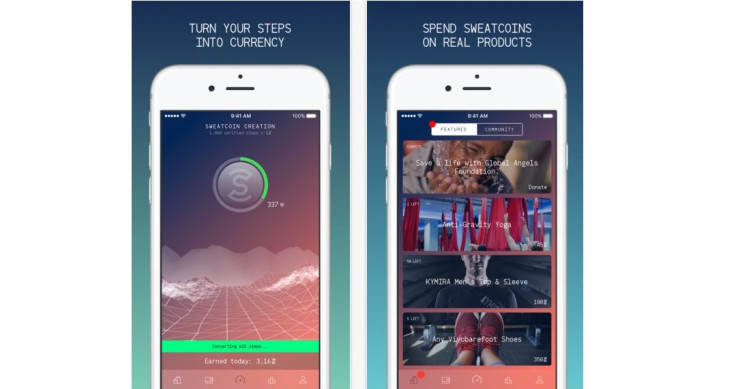 Sweatcoin helps you get fit while rewarding you to do so. The apps tracks your steps and pays you back in a form of digital currency called "sweatcoins", which can be exchanged for new clothes and gadgets, amongst other things. It's free to download too, meaning the case for being active has never been stronger.
12. Coldfront 26 misting fan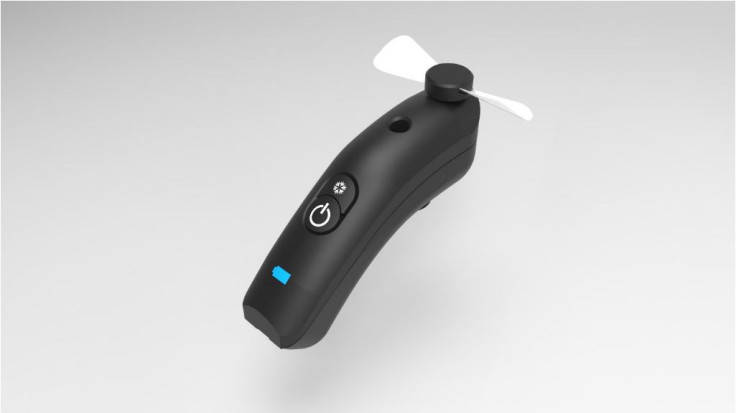 Sure, you could probably pick up a handheld fan for under a fiver at the airport, but if you want one that's going to last why not splash out for something a bit more fancy? The Coldfront 26 is a high-tech misting fan that claims to be the world's smallest, and will blast you with 3°C air on those sticky summer evenings. It doesn't rely on batteries either and can be charged via micro USB.
13. Dermosil Care Guide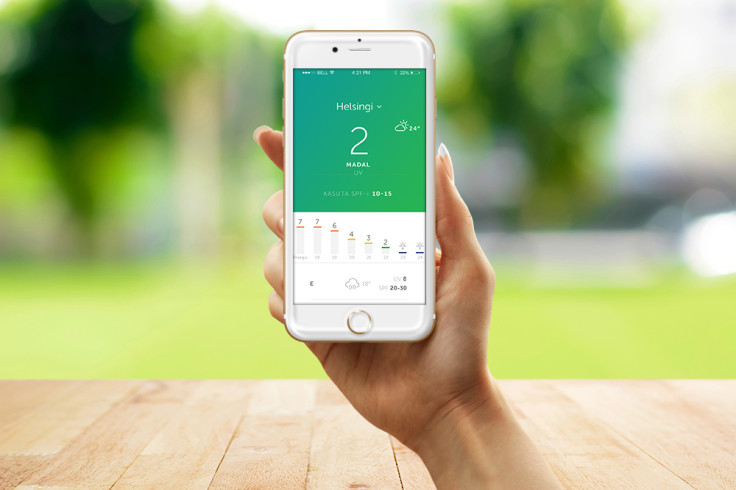 Everyone enjoys catching rays over the summer, but it's important to make sure you're not putting yourself at risk of sunburn or a more serious form of skin damage. Dermosil Care Guide is an Android/ iOS app backed by dermatologists that will help you figure out exactly how much time you can safely spend in the sun, based on your skin type and location. It will also give you recommendations on what SPF you should be using and how to limit your exposure to harmful UV rays.
14. RavPower Turbo+ 20,100mAh Battery Pack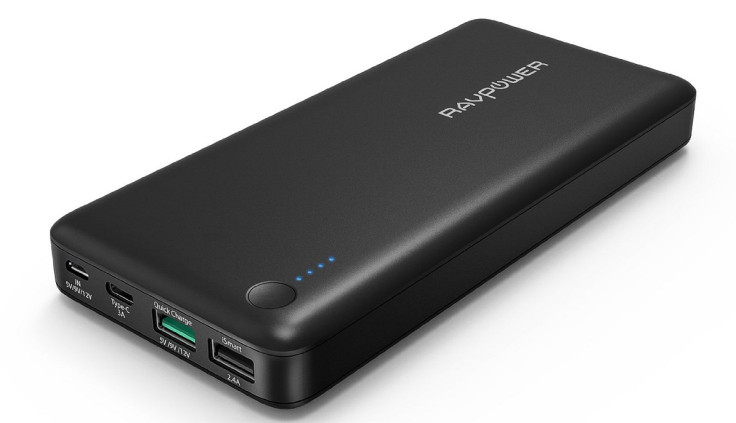 This power pack can both charge and be charged via Qualcomm's Quick Charge 3.0 technology, and is future-proof thanks to USB-C support. The whopping 20,100mAH capacity makes it good for approximately 7 full smartphone charges, meanwhile its £37 price tag makes it an affordable and essential piece of holidaying kit.
15. Dog & Bone Wesuit case for iPhone 6/6S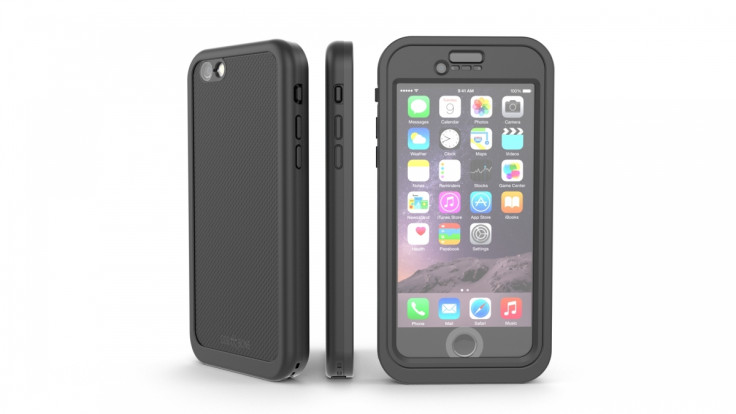 Apple has yet to cotton on to the whole water-resistance thing, so you'll need a protective cover if you plan on taking your iPhone anywhere near water. Dog & Bone's Wetsuit case for the iPhone 6 and 6s is IP68 certified, making waterproof in up to two metres in water. It's also shock-proof, dirt-proof and sand-proof, so it should keep your smartphone safe no matter what you get up to on holiday.
For all the latest tech and gadget news, follow us on Twitter @IBTimesUKTech