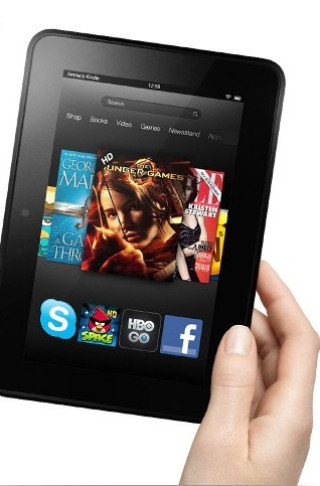 The Amazon Kindle Fire HD gets a new Safestrap tool which will reportedly have the ability to give a custom recovery for the device, courtesy XDA recognised developer known as Hashcode.
"Safestrap is a Bootstrap/Recovery for locked bootloader phones. The goal is to avoid touching your primary system (I'll call this "stock" system) and only flash or make large changes to another place on your phone that Safestrap treats as a "2nd system" (in this case, it's a series of virtual ROM slots located on the internal emmc area: "/sdcard")," explains Hashcode.
The developer also claims that this is a serious hack and may soft-brick the device. IBTimes UK will not be held responsible for any consequences.
The issue relates to stock flashing which is currently disabled. The recovery portion of the Safestrap is said to be based on TWRP 2.2.2.1 (a touch based recovery).
Interested users may follow the instructions below on how to install Safestrap:
Download the Safestrap APK from here
Locate and open the APK using the File Manager tool and then click on Install
Once the APK is installed, open up the Safestrap application
Use the Install Recovery button. You should now see the current version in the lower left corner of the window and the status should say Installed
On rebooting the device you will see a new splash screen during the boot up. You may now enter Safestrap Recovery using the menu button
You have now installed the Safestrap Recovery on your Kindle Fire HD.
If you are coming from the previous version of Safestrp (v2.x) then perform the following steps:
Move the entire /sdcard/safestrap directory to the external SD card
Go to the existing version of Safestrap and use the Remove Recovery button in order to remove the Safestrap files from the stock/system
Remove the APK from the device
[Source: XDA Developers' Forum]