Amazon has ruled out an Amazon Fire smartphone in 2013, and when it does launch one it certainly won't be free.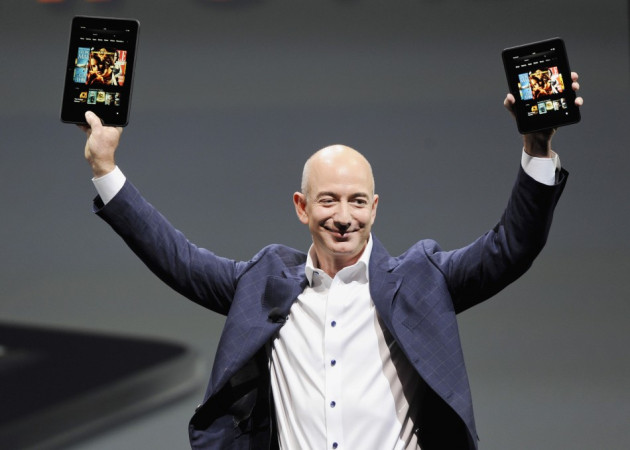 Amazon has slowly but surely expanded beyond its roots as an online bookseller, to now sell everything from coffee pods to pet supplies. It has also become a hardware manufacturer, first with its market-defining Kindle ereaders and latterly the Kindle Fire tablets, all of which are focused around content available from Amazon's virtual book, music and app stores.
The next natural step for Amazon would seem to be the smartphone market, and there has been much speculation that the company would launch a Fire-branded smartphone to complement its tablet line-up.
On Friday, a report quoting people familiar with Amazon's plans suggested Jeff Bezos' company was preparing to launch the smartphone and that it would be completely free. The report went on to say Amazon had been speaking to operators about carrying the phone but it also planned to offer the device directly through its website.
The report was carried on the website of Jessica Lessin, a technology journalist who covered the likes of Apple and Google for the Wall Street Journal for eight years. Therefore, despite the rather ludicrious-sounding claims, the report carried some weight, appearing on the website of a journalist with a track record of breaking exclusive stories about tech giants like Amazon.
"No plans to offer a phone"
However the report shook Amazon into issuing a response, categorically stating it would not be launching a smartphone before the end of the year and if or when it did decide to launch a smartphone, it would certainly not be free.
"We have no plans to offer a phone this year, and if we were to launch a phone in the future, it would not be free," Amazon said in a statement to AllThingsD.
Amazon last week launched an updated version of its Kindle Paperwhite ereader but has so far not announced any update to its Kindle Fire line-up, though rumours persist that upgrades will be coming before the end of the year.