With a media event due on 6 September, Amazon is widely expected to announce the release of a new range of Kindle ebook readers, along with an update to the Kindle Fire tablet.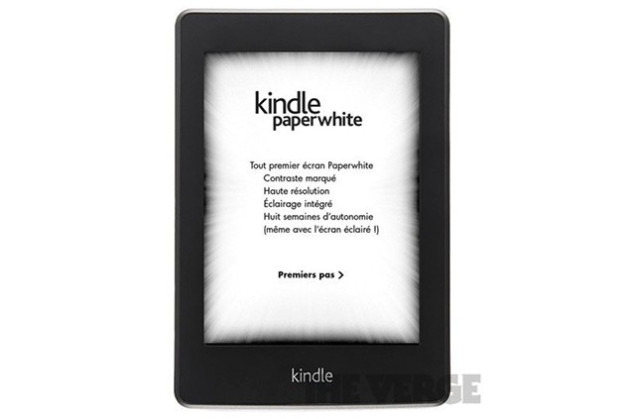 Nothing is known for certain, but the Kindle Fire is out of stock at Amazon.com and an image said to be of a new backlit Kindle ebook reader called Kindle Paperwhite is doing the rounds online.
Seen as a rival to the Barnes and Noble Nook Simple Touch with Glowlight - which goes on sale in the UK through John Lewis this autumn - the Paperwhite looks like a Kindle Touch, but with a backlit screen to making reading in the dark easier.
By keeping the e-ink screen, you'll get the best of both worlds by being able to turn the backlight off and read your books without it, which is more comfortable on the eyes than reading from a tablet such as the Kindle Fire or iPad.
The images were leaked to tech site The Verge and show a new Kindle device with French text on the screen. It explains that contrast will be higher than before, resolution will be higher and the battery will last an impressive eight weeks - although it's unclear if that's with or without the backlight.
Other than that, we can see that the device will be black, instead of the grey that Amazon uses with its Kindle and Kindle Touch readers. Presumably using black will kid our eyes into thinking the screen is whiter than it really is.
At its media event in San Diego Amazon is also expected to update its Kindle Fire tablet and possibly introduce a larger 10in model to rival the iPad and Galaxy Note 10.1. From a British perspective we hope the Kindle Fire will finally go on sale in the UK in time for Christmas.