Amazon Kindle sales have 'disappeared' claims UK's biggest bookseller Waterstones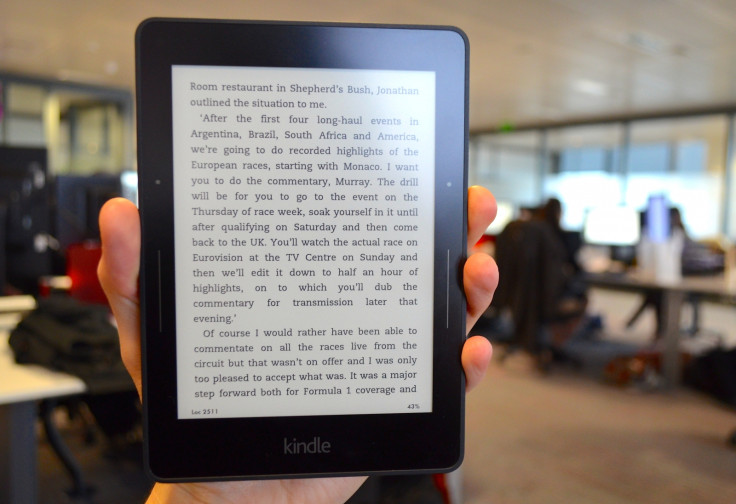 Battered in recent years by the rise of Amazon and the e-reader, the physical book market is making a comeback, according to Britain's leading bookseller.
Waterstones reported a 5% rise in physical book sales in December, as a store refurbishment lured customers in and away from the digital offerings of Amazon and its Kindle store, while the high-street store claimed its own sales of Kindle ebook readers has "disappeared".
Speaking to the Financial Times, chief executive James Daunt said how a shift in strategy, where branches stock different books based on their location and the interests of the local community, was to thank for the December rise.
"We used to try and run exactly the same bookshop in Blackpool as in Hampstead. That, my youngest daughter would tell you, is probably not sensible," Daunt said, adding Kindle sales had "disappeared to all intents and purposes".
Waterstones, which plans to break even and open 12 more stores in 2015, began selling Amazon's Kindle range in 2012 as a way of offsetting declining physical sales and capitalising on strong growth in the ebook market. But that growth has now plateaued, with Forbes estimating that by 2013, growth was flat at around 10 million units per year, having peaked at 13.44 million in 2011. These are only estimates, however, as Amazon has never revealed actual sales figures for its Kindle products.
Douglas McCabe of Enders Analysis said: "The rapid growth of ebook sales has quite dramatically slowed and there is some evidence it has gone into reverse."
The tables may have shifted slightly in favour of physical books but it will take a lot more to undo the decline of print, causing the number of independent bookshops in the UK to fall by a third since 2005 to less than 1,000.
© Copyright IBTimes 2023. All rights reserved.