A huge observation tower under construction in the heart of the Amazon basin is nearing completion. The Amazon Tall Tower Observatory rises 325m from the ground, making it 24m taller than the Eiffel Tower.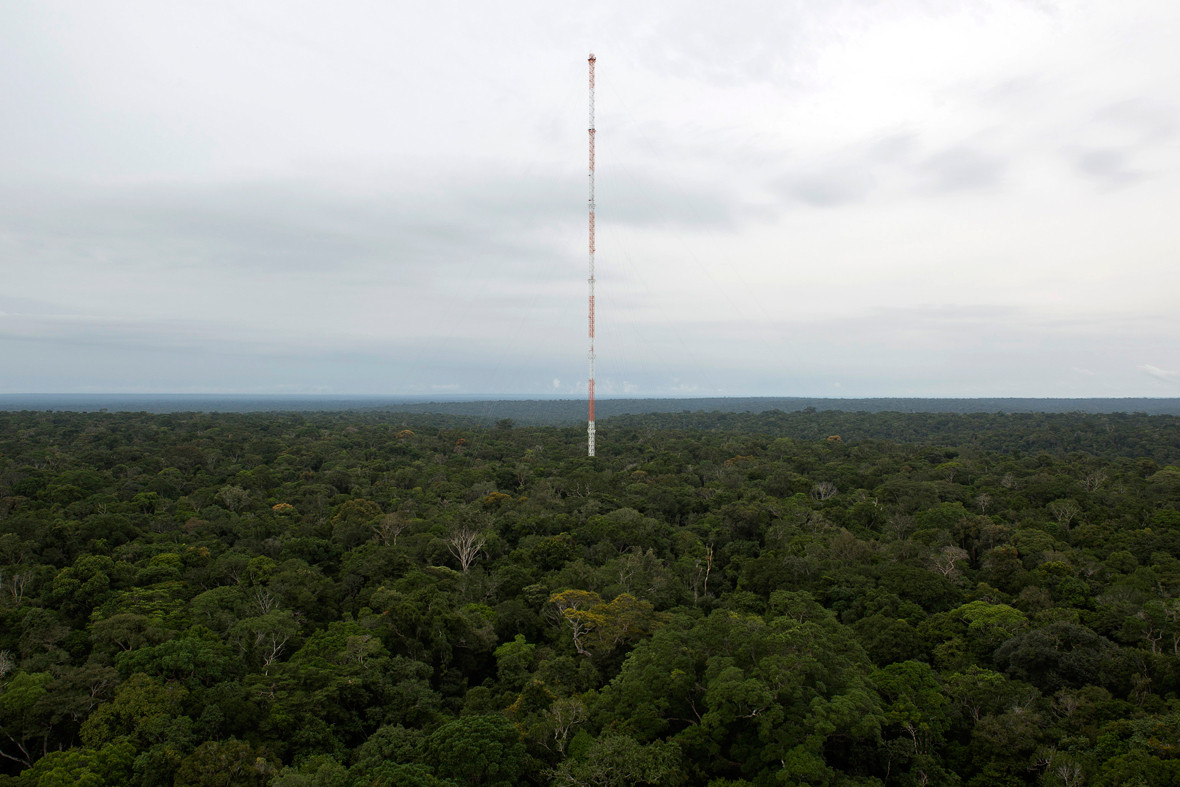 The remote site is far from any human presence, about 170km from the city of Manaus.
It is a joint project of Brazil's National Institute of Amazonian Research and Germany's Max Planck Institute. When operational in July, it will be equipped with hi-tech instruments and an observatory to monitor relationships between the jungle and the atmosphere, gathering data on heat, water, carbon gas, winds, cloud formation and weather patterns.