Amazon, Warren Buffett and JPMorgan are forming a new company to address the healthcare costs of their employees. Their shock announcement sent shares of healthcare companies down sharply across the entire sector.
Amazon's Jeff Bezos said on Tuesday (30 January) that he, Buffet and JPMorgan would attempt to make healthcare better for hundreds of thousands of their employees and perhaps, eventually, the country.
There were few details available. Those involved said the project was in the early planning stage.
"The ballooning costs [of health care] act as a hungry tapeworm on the American economy," said Buffett, the head of Berkshire Hathaway. "Our group does not come to this problem with answers. But we also do not accept it as inevitable."
The company would be independent and "free from profit-making incentives and constraints", he added.
The businesses said the new venture's initial focus would be on technology that provided "simplified, high-quality and transparent" care.
JPMorgan chairman and CEO Jaimie Dimon said: "Our goal is to create solutions that benefit our US employees, their families and, potentially, all Americans."
The potential disruption from three renowned innovators in technology and finance sent a shockwave through the healthcare sector, erasing billions in market capitalisation in seconds.
Six of the top 10 companies that had significant share declines on Standard & Poor's 500 index were healthcare companies. Almost all companies in the health field were in retreat after the announcement.
The need for a solution to the healthcare crisis in the US is intense. With a population of 151 million non-elderly people, employer-sponsored coverage is the largest part of the US health insurance market.
Healthcare costs for companies routinely rise faster than inflation and eat up bigger portions of their budgets. Americans are mired in a confusing system that creates a mix of prices in the same market for the same procedure or drug and offers no easy path for finding the best deal.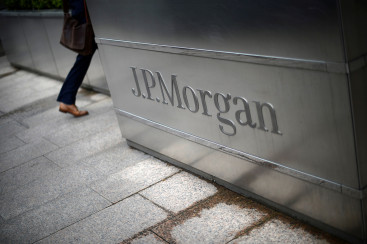 The rising costs of healthcare have dragged on US companies, big and small, and employees are increasingly feeling that pain.
Only 50% of companies employing between three and 49 people offered health coverage in 2017, the nonprofit Kaiser Family Foundation said. That was down from 66% more than a decade ago.
The federal Affordable Care Act (Obamacare) requires all companies with 50 or more full-time employees to offer health cover.
Amazon, Berkshire and JP Morgan said they could bring their scale and "complementary expertise" to what they described as a long-term campaign. Amazon's entry into the health market has been perceived as imminent.
Wall Street, which has seen Amazon disrupt numerous industries ranging from book stores to clothing chains, has been watching very closely.
Most recently Amazon has upended the grocery sector, spending $14bn last year for Whole Foods Market Inc.