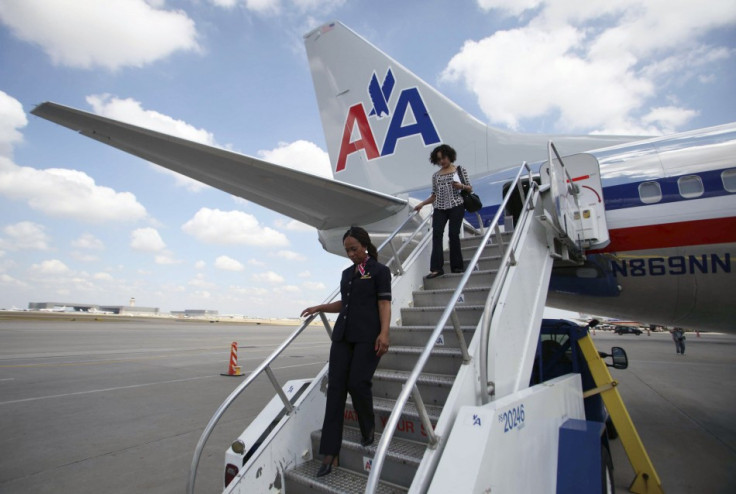 We have all had our frustrations with buffering web pages at some point in our lives, but it is most likely not a major concern when you are thousands of feet in the air. Still, it seems American Airlines have had enough of their sluggish Wi-Fi connections whilst airborne and are ready to ditch the airline's current wireless provider, Gogo Inflight, for a faster alternative through legal means.
The lawsuit has been filed in Texas and specifies that American Airlines has attempted to activate a get out clause in its contract that currently sees Gogo Inflight provide internet services on many of the airline's regional and domestic routes.
Reports speculate this could be a contractual ploy from American Airlines to renegotiate its contract with Gogo Inflight. The lawsuit cites the faster speeds offered by ViaSat, a rival in-flight internet provider used by Virgin America and United Airlines planes and criticises the viability of Gogo Inflight's services based on the alternatives available.
"Gogo's "air-to-ground" system was and remains limited. Access to Wi-Fi is not available to passengers below 10,000 feet or over oceans, and only 3Mbps of bandwidth (or 10Mbps for its second-generation air-to-ground system) is available. This limited capacity is shared by all passengers using the service on a given flight, so the more passengers using the service, the slower and less reliable it becomes," American Airlines submitted.
In response, Gogo Inflight has stated its intent to submit a proposal that could potentially see the company's latest satellite technology - dubbed 2Ku – installed for use on American Airlines flights. Elsewhere in the industry, ViaSat has announced plans to increase its coverage in while Panasonic Avionics revealed its multi-year contract and concurrent plans with leading global satellite operator Telesat will allow the company increase its current bandwidth by 500%.
Aeroplanes with Panasonic Avionics equipment already installed would be compatible with the significantly improved bandwidth and could see speeds of a whopping 200mbps installed on flights across Europe and North America. Enough to update your Facebook feed and share ocean snaps on Instagram while going through a patch of turbulence.