American Idol star Fantasia Barrino and her new husband Kendall Taylor have become the latest couple to say 'forever' with tattoo.
The singer, who reportedly married her new beau after a whirlwind romance, recently took to Instagram to share his new ink of her name on his chest.
"Loyalty does not come Cheap!!!" she captioned the snap of the artwork, which shows an armour pauldron with her name right in the middle.
The Lose to Win hitmaker first introduced her new man to fans on Instagram back in September.
They later sent the rumour mill into overdrive after they were both spotted wearing rings on their wedding finger.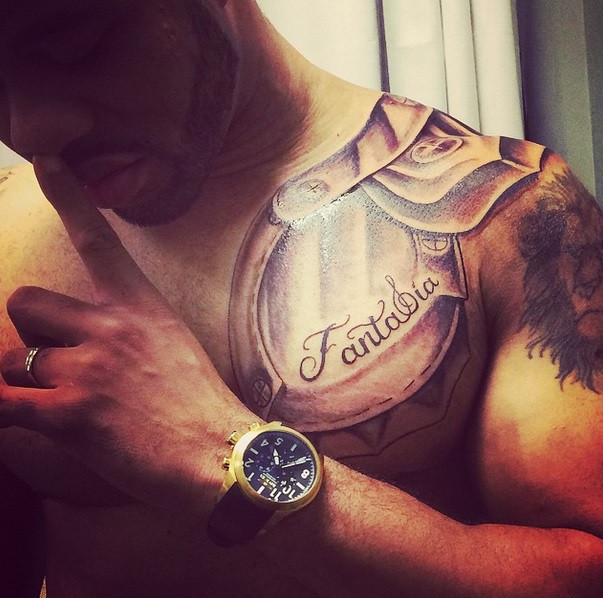 "She's madly in love with him," a source told the American Sun-Times.
The couple join the likes of Beyoncé and Jay Z, Nick Cannon and Mariah Carey, and Amber Rose and Wiz Khalifa who also decided that wedding bands were not enough to prove their devotion.
If the wedding reports are to be believed, then it would be Barrino's first trip down the aisle. She has previously dated Hollywood actor Jamie Foxx and hip hop star Young Dro.
Her turbulent romance with Antwaun Cook - the married father of her son Dallas - ended in 2013 when he went back to his estranged wife, Paula.