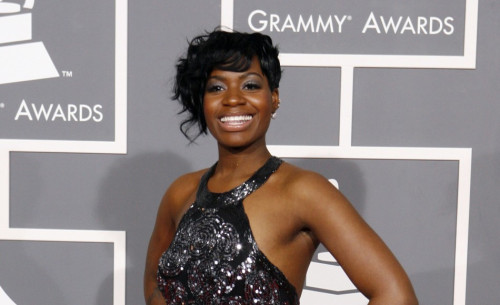 American Idol star Fantasia Barrino has rubbished reports that she is on the verge of suicide over a heartbreaking split from her ex-boyfriend Antwaun Cook.
The singer hit out at reports that she was still struggling to cope nearly a year after her former lover went back to his estranged wife, Paula.
In one article, the Lose to Win hitmaker was quoted as saying her life was over because of the heartbreak. Friends claimed that they feared for her life.
She is said to have become increasingly upset about her two-year-old son Dallas, fathered by Cook, spending time with Paula.
"Antwaun and Paula are really happy being together again and they already have two sons that Dallas fits in perfectly with and loves being around," an insider previously told Radar.
"Fantasia and Antwaun have shared custody of Dallas but he ends up with him a lot since she's busy on Broadway, which in turn gives Paula a lot of time with him."
But in a defiant message posted on her Instagram page, 29-year-old Barrino set the record straight and reassured fans she had moved on from the heartbreak.
"Lol!!! Who keeps this stuff Going?? It's becoming a Lil questionable lord lord lord. It's almost been a year and this is still going on," she wrote.
"He and I are not together. I'm not going anywhere so stop trying to make me dead. Lmao! I'm just getting started."
Barrino has frequently made headlines since winning the American Idol crown in 2004. In 2010, she attempted suicide after the trappings of fame built up over the years became overwhelming.
She was was accused in court of being a homewrecker and breaking up the Cook's marriage.
In April 2012 she lost a battle to keep her North Carolina home that had been the subject of foreclosure since 2010.
The Samaritans provides a free support service for those who need to talk to someone. They can be contacted through their website or on 08457 90 90 90, 24 hours a day, 365 days a year. Call charges apply.