Property developer and designer Bruce Makowsky has revealed his latest project: a mega-mansion in Bel Air, Los Angeles that is selling for $250m (£202.9m, €234.6m).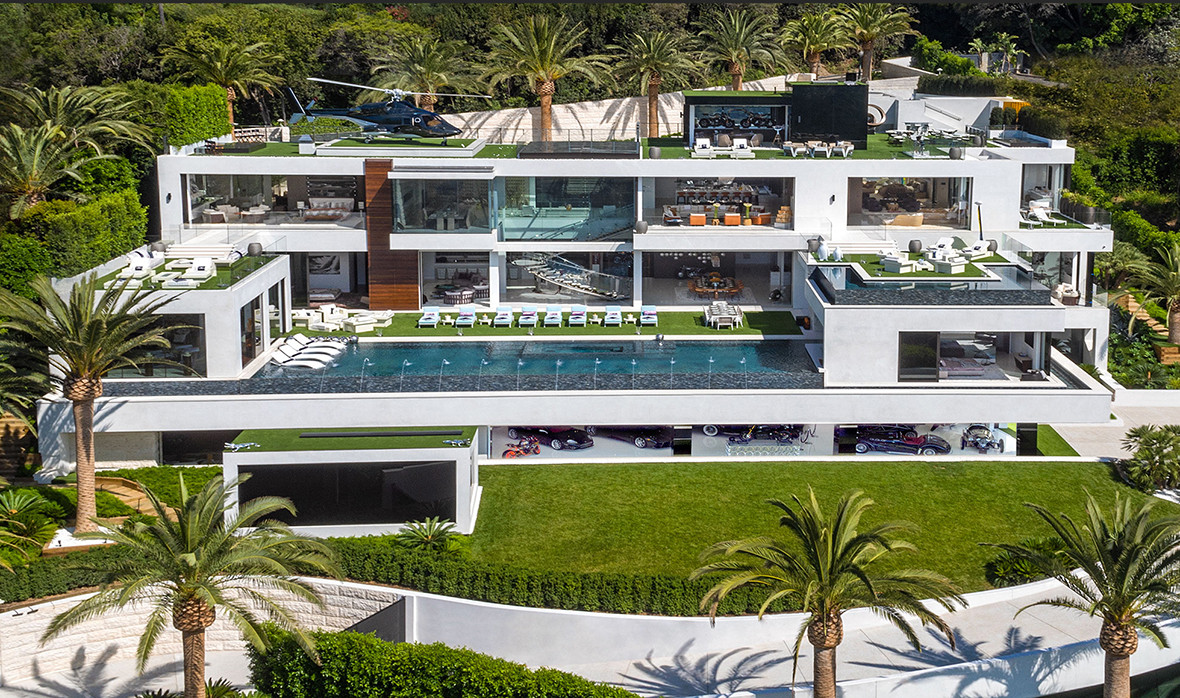 The 38,000sq-ft mansion has three kitchens, 12 bedrooms and 21 bathrooms. There is also a cinema, bowling alley and 85-foot infinity swimming pool complete with its own bar. Each room is decked out in luxurious, custom made furnishings and the entire property is decorated with 130 works of art. There is also a 'candy room' filled with $200,000-worth of sweets, a helicopter (with its own helipad) and a car collection worth $30m.

Referring to the mega-mansion as "Billionaire" on his website, Makowsky states that the idea to get into the luxury property market came from "spending lots of time on mega yachts and large private jets that can sell from $50m to $500m. It baffled me that no one was developing luxury real estate at those high levels for the super-wealthy. I set up my real estate development company in Beverly Hills, California, to cater to the super affluent that demand the very best in life".
IBTimes UK takes a look inside the multi-million-dollar mansion: