One of London's most beautiful gardens is being illuminated with 60,000 light bulbs in 1,500 traditional Chinese lanterns to welcome the Lunar New Year. Now in its second year, the Magical Lantern Festival in the historic gardens of Chiswick House replicates a journey along the ancient Silk Road, past ancient Rome's Colosseum, the Egyptian pyramids and a 15m sculpture of London's Houses of Parliament.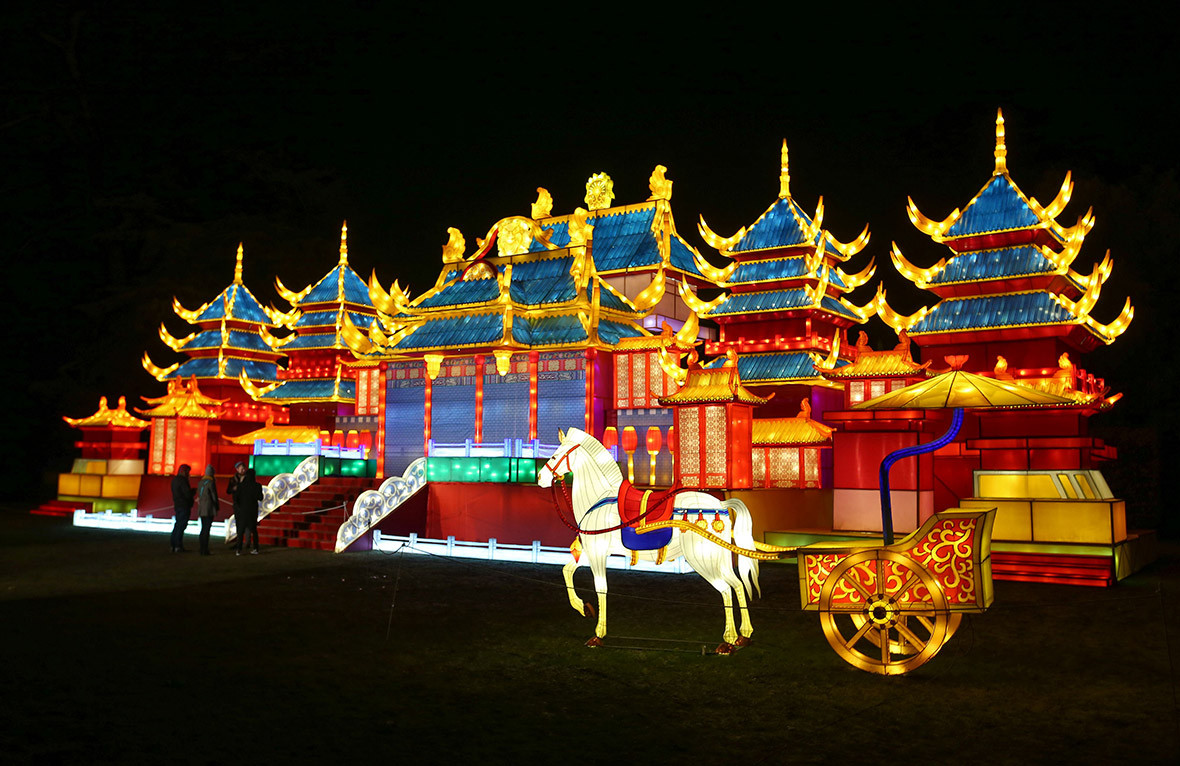 The lanterns have been brought over from China and installed in the neo-classical gardens of the Palladian villa, built in 1729. The show's designer, Ian Xiang of Weli Creative, told Reuters that the Silk Road, which has been a link between China and the West for 1,000 years, is being revived. "So you can find loads of the famous stories and landmarks along the Silk Road, for example, stuff from modern London, across Europe, Middle East, central Asia back to ancient China."
Chinese New Year – welcoming the Year of the Rooster – is on Saturday 28 January 2017. London's official Chinese New Year celebrations take place on Sunday the 29th in Trafalgar Square and are expected to draw tens of thousands of people. The Magical Lantern Festival at Chiswick House will run until 26 February.