He entered the White House a living symbol, breaking a colour line that stood for 220 years. Barack Obama's presidential victory in 2008 was a turning point in America's tumultuous history of race relations and it set high expectations for progress yet to come. No matter what he would achieve, he seemed destined to be remembered foremost as the first black man to lead the world's most powerful nation. Eight years later most Americans say Obama's legacy is decidedly mixed.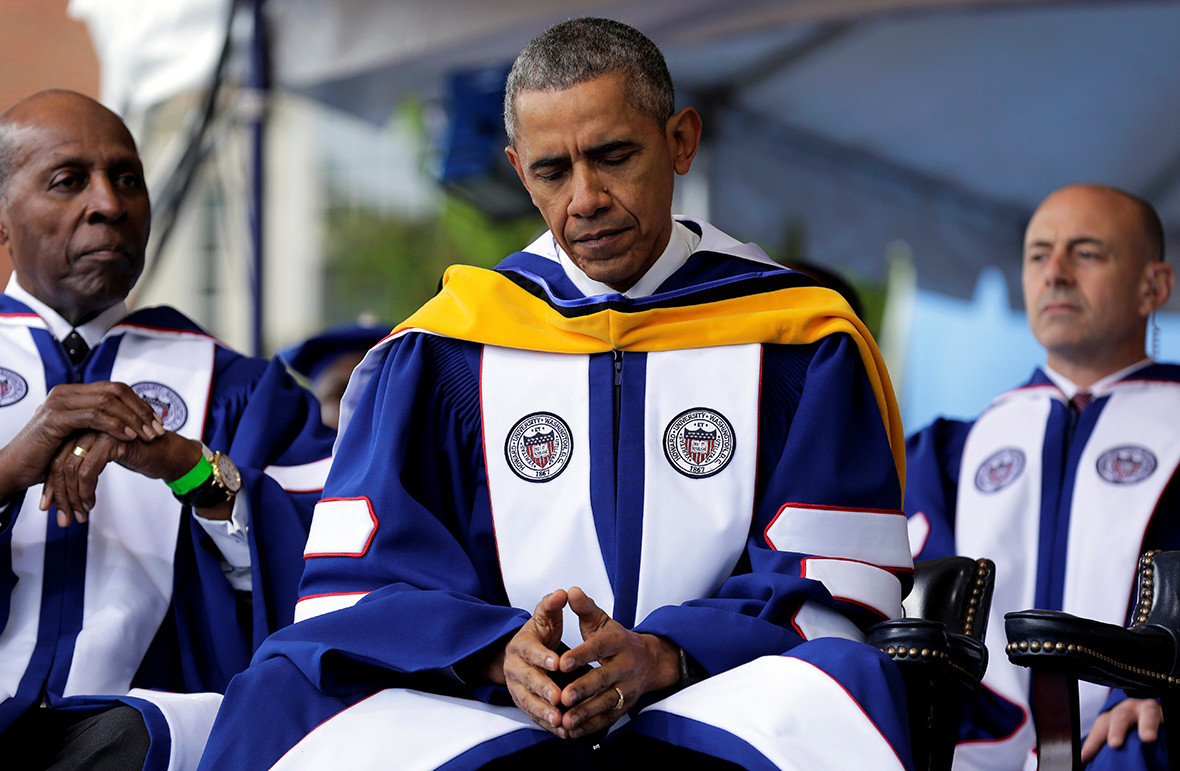 To many, his election was a step toward realising the dream of a post-racial society. African-Americans, along with Latinos and Asians, voted for him in record numbers in the 2008 presidential elections, full of expectations that he'd deliver on hope and change for people of colour. Some say he achieved this, ushering in criminal justice reforms that helped minorities, protecting hundreds of thousands of immigrants from deportation, and appointing racially diverse leaders to key jobs, including the first two black attorneys general.
His supporters say he deserves more credit than he gets for bringing America back from the worst recession since the Great Depression, the killing of Osama bin Laden, and a major expansion of health care that secured insurance for millions of minorities. They celebrate his family as a sterling symbol of black success.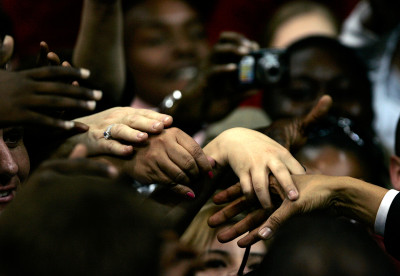 However, some critics cite persistently high childhood poverty among African-Americans and say Obama could have acted more directly while in office to help them. Others believe Obama showed leadership on race by making it a central topic of the national political dialogue.
Eight years after Obama's historic election, just 27 percent see the US as more united as a result of his presidency, according to an Associated Press-NORC Center for Public Affairs Research poll conducted after the 2016 election. Far more – 44 per cent – say it's more divided.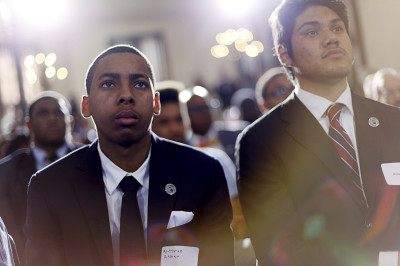 Still, 57 per cent say they view Obama favourably, putting him way ahead of his predecessor, George W Bush, and on par with Bill Clinton at the end of their two terms. Clinton had the same 57 per cent but Bush just 40, according to Gallup polling at the time. Bush's father fared better, with 62 per cent viewing him favourably at the end of his time in office, despite his failure to win a second term.
Obama leaves office more popular than he was just a few years ago. In December 2014, the month after Democrats lost control of the Senate, just 41 percent said they viewed him favourably. His complicated legacy comes into sharper focus when it comes to race. Nearly 8 in 10 African-Americans view the nation's first black president favourably, but far fewer see his presidency as having yielded the type of profound changes for black Americans that many had hoped.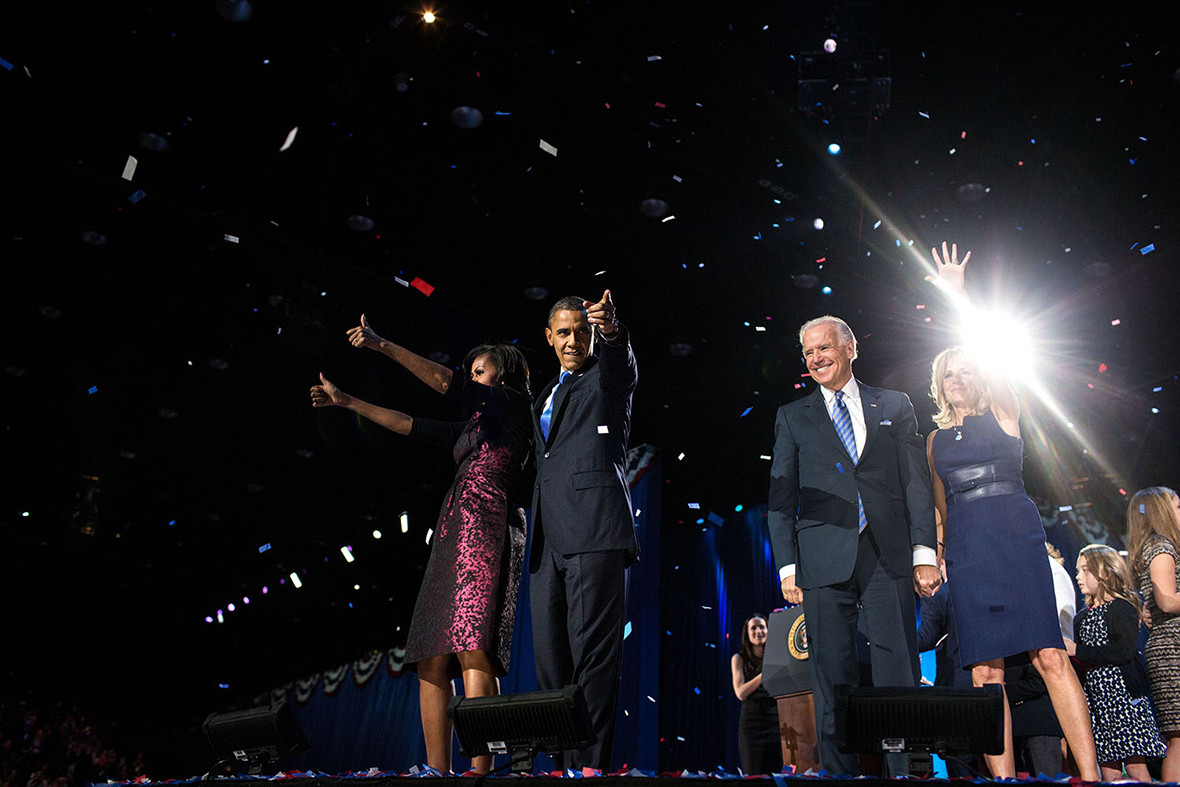 Just 43 per cent of African-Americans say Obama made things better for black people, while roughly half say they see no difference. Six per cent say Obama has made things worse. His presidency did not usher in racial harmony. Both blacks and whites believe race relations have deteriorated, according to polls. Mounting tensions over police shootings of African-Americans prompted protests in several cities and the emergence of the Black Lives Matter movement.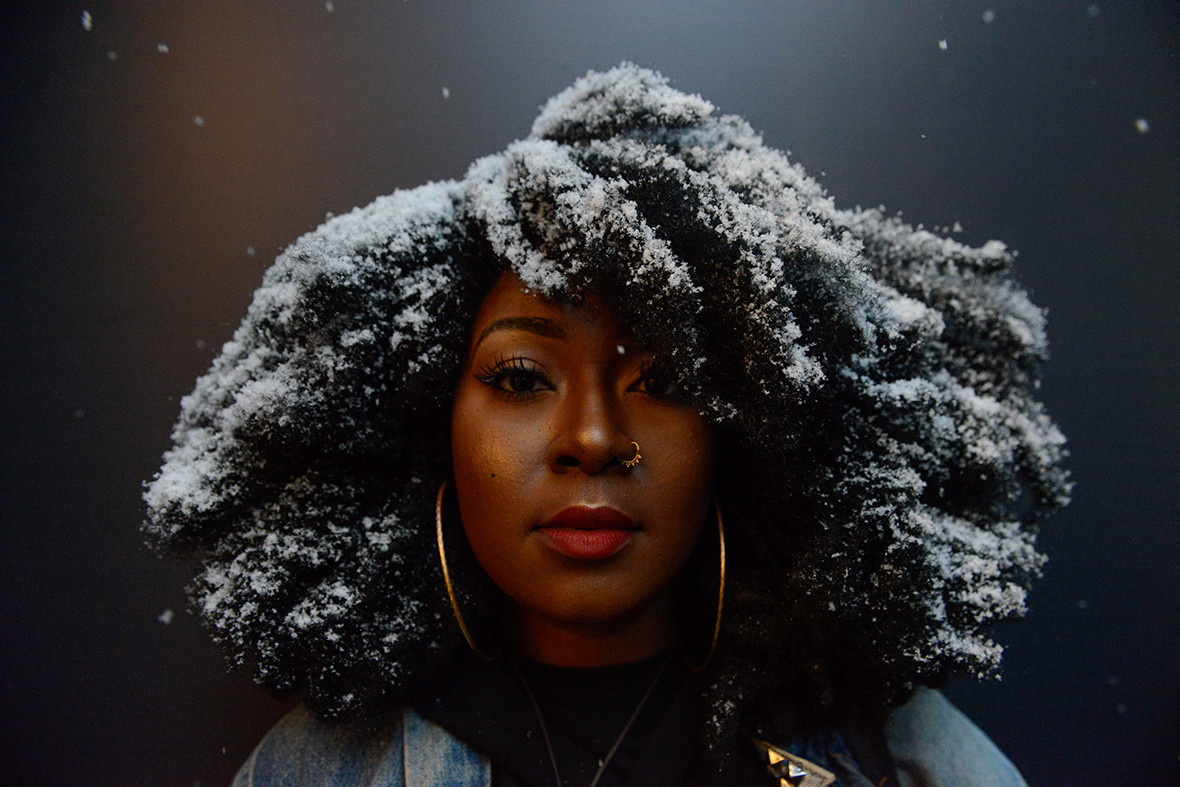 Many believe Obama showed leadership on race by making it a central topic of the national political dialogue. "You know, if I had a son, he'd look like Trayvon," Obama said in 2012, in particularly poignant remarks following the shooting of Trayvon Martin, a black youth gunned down by a white Hispanic man. Obama devoted much of his presidency toward the enactment of gun reform laws to curb gun violence, especially mass shootings.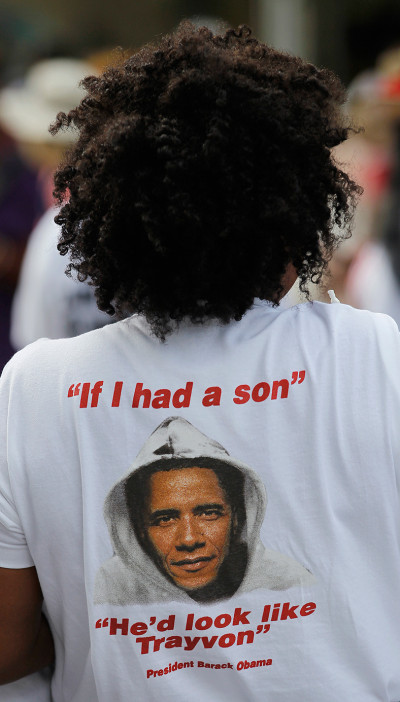 Obama has often said his most difficult moment in office was grappling with the December 2012 massacre of 20 children and six adults at Sandy Hook Elementary School in Newtown, Connecticut. Following the tragedy, the Democratic president failed to persuade Congress to toughen US gun laws, and has blamed lawmakers for being in the thrall of the powerful National Rifle Association gun lobby group.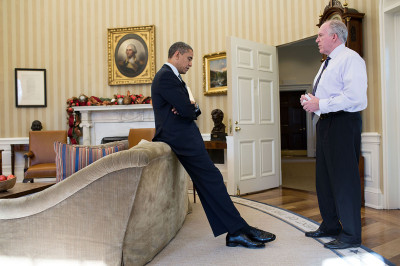 In January 2016, Obama issued new executive actions to tighten gun rules after being stymied by Congress' inaction on gun control. Obama asked his advisers to examine new ways to use his executive authority to tighten gun rules unilaterally without congressional approval. This ignited a political firestorm by bypassing Congress with the measures, causing Republicans to say he misused his powers.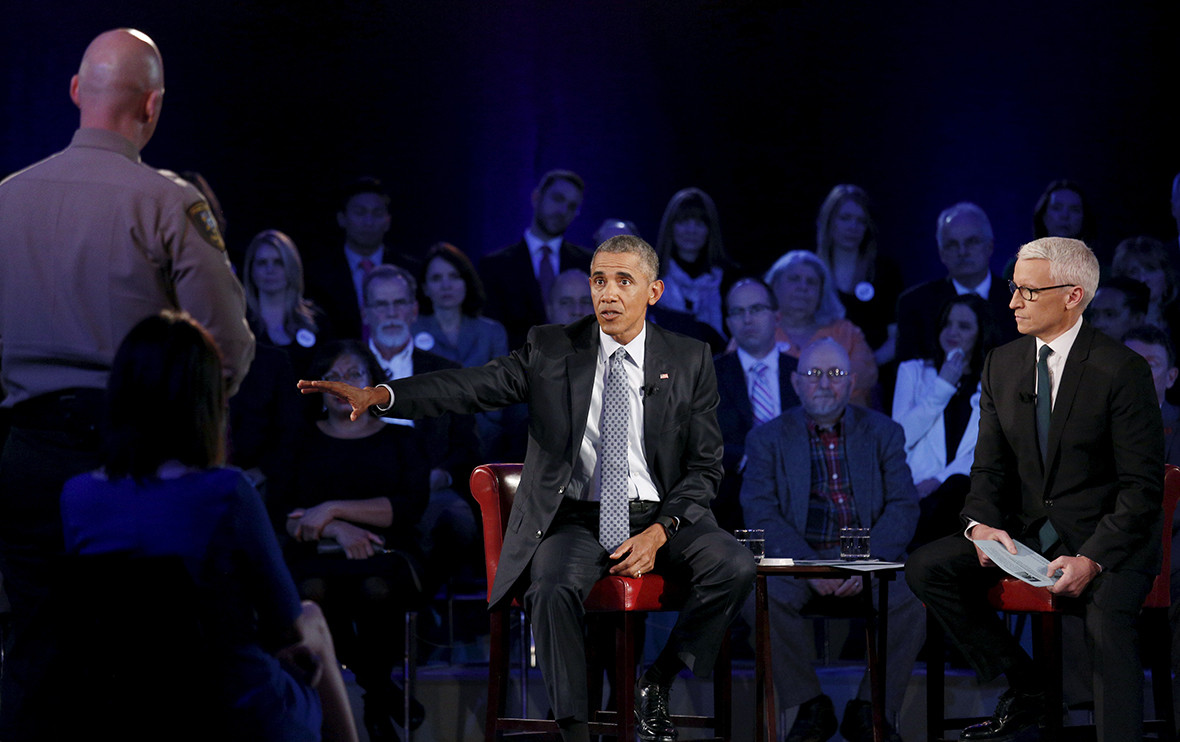 During Obama's presidency, the number of American's without health insurance hit historic lows. Once the Affordable Care Act, popularly known as Obamacare, requiring uninsured Americans to purchase a health plan from state-run insurance marketplaces.
Once in place, as many of 20 million previously uninsured people had access to the health care for the first time. However, this remained a deeply divisive social programme with nearly half of Americans opposing it. Trump and the Republican-controlled Congress are vowing to repeal it.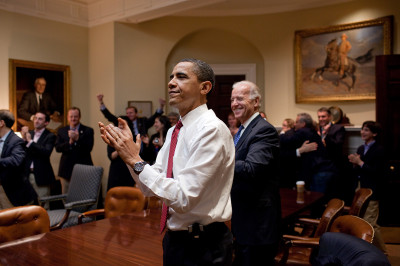 Another benchmark of Obama's presidency has been his support for LGBT rights, including gay marriage. While Obama started his first term opposed to gay marriage, by the time of his re-election in 2012 his thinking had evolved. The Supreme Court approved the ruling on same-sex marriage on 26 June 2015.
In the battle over transgender rights, Obama asked all US public schools to allow all students to use the bathroom of their choice, a non-binding directive that conservatives have vowed to resist.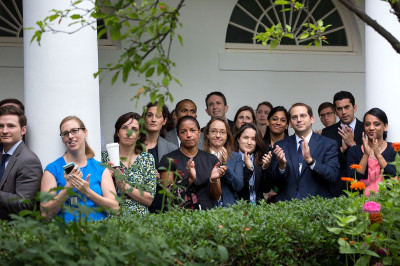 Starting from the first days of his presidency, Obama faced an economic crisis, started by massive defaults in the housing market that threatened the plunge the nation into deep recession or, worse, depression. Jobs were evaporating and a financial crisis deepening by the day. In early 2009, unemployment hit 10.3 percent. It is now down to 5 percent. And, presently, the stock market is near all-time highs with corporate profits shattering records. The problem is that while many economists praise Obama's economic might, many Americans have not felt the benefits of the economic upturn.
"I think the greatest achievement of President Obama was to get us out of the really deep hole that he inherited in the Great Recession and trying to ensure that will never happen again by getting Dodd-Frank bank reform," Lawrence Mishel, the president of the Economic Policy Institute think tank told Reuters.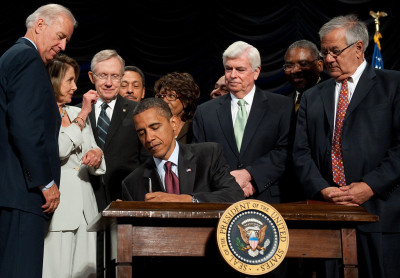 It may be those persistent challenges that have fuelled the perception that despite the economic recovery, things haven't improved enough. Just 4 in 10 Americans said they and their families are better off than when Obama took office, while about a quarter say they're worse off. About a third say they haven't seen much change.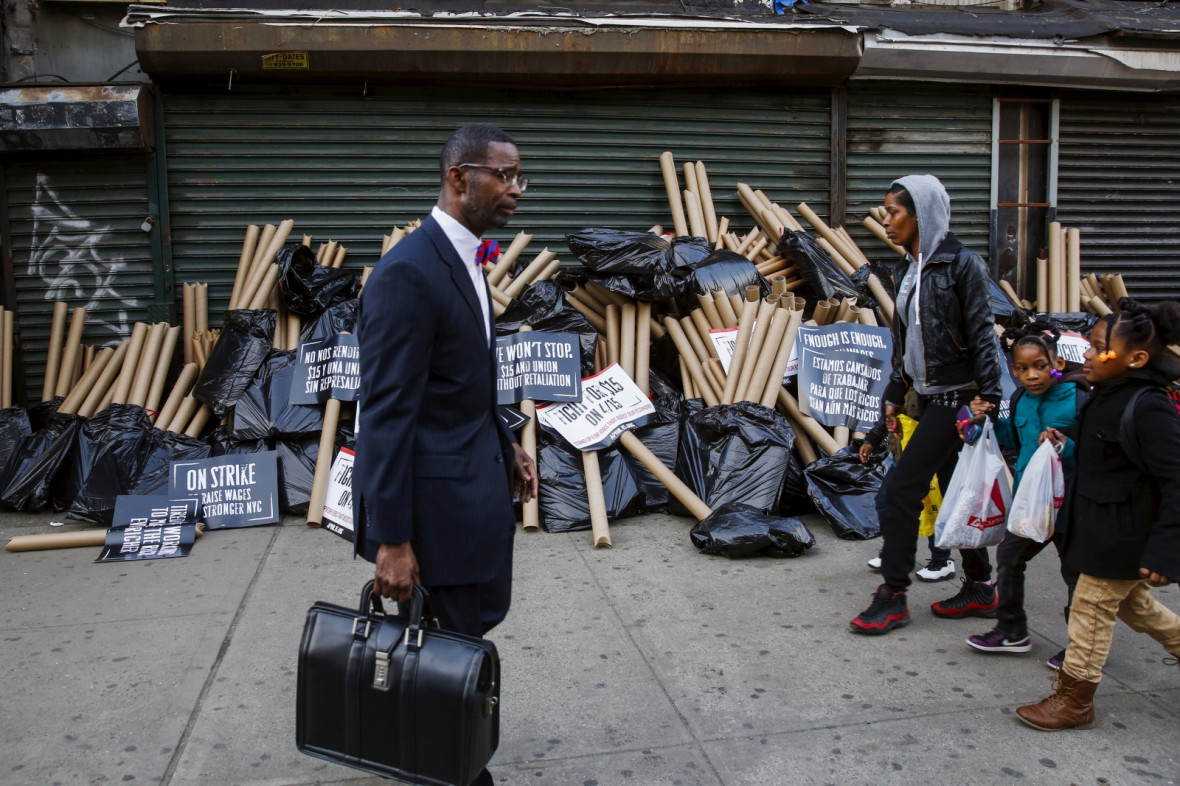 Prior the 2016 presidential election, the Obama administration sued North Carolina in order to block newly enacted voting rules that it said violated federal civil rights law, including a requirement for voters to show photo identification at the polls. Democrats and Republicans fight vigorously over such requirements because they affect voter turnout and may swing close elections.
For civil rights advocates, they also echo the earlier, century-long fight to win voting rights for black Americans in the South.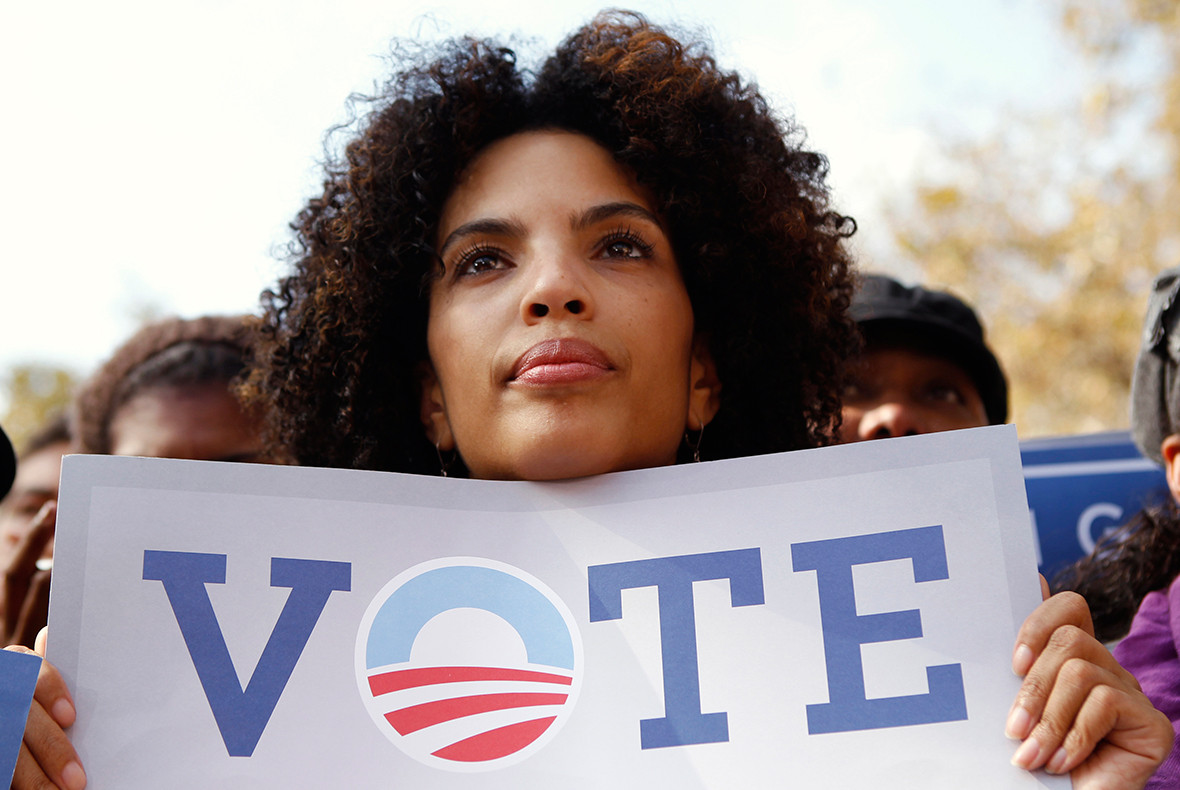 Political analysts say that the victory of Donald Trump, whose inauguration will be held on 20 January, is likely to have a negative impact on the Obama legacy. Obama's aides have reportedly said that for his legacy to be ingrained in American society the next president would have to continue to push the policy and platforms that the nation's first African-American president started.