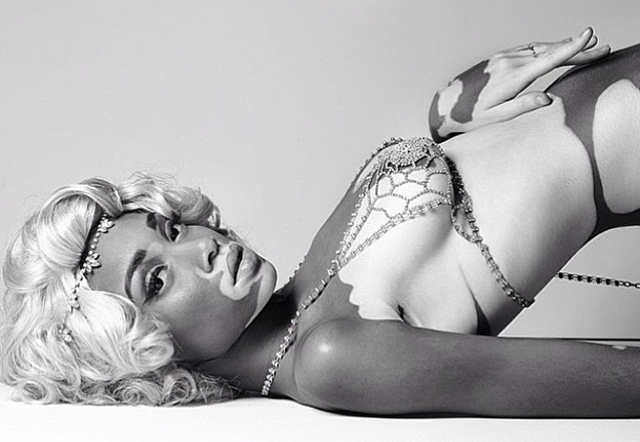 The new series of America's Next Top Model is set to feature a 20-year-old contestant with the rare skin condition vitiligo.
Chantelle Brown-Young from Toronto was diagnosed with the disorder, which causes white patches to appear over sufferers' bodies, when she was four.
But the aspiring model hasn't let it get in her way, and she'll be one of 14 contestants to star in the hit TV show battling it out for a highly-coveted modelling contract.
The youngster was discovered by Tyra Banks, the host of the show, on Instagram and asked to compete in the next series which premieres on 18 August in the US.
"I'd only been modelling for maybe a year before she found me, so I was pretty fresh," says Brown-Young. "The fact that she wanted me so badly for her show will stick with me for the rest of my life."
Despite being in a position that would make some women envious, the striking beauty recently revealed that her life hasn't been without its struggles.
She told People Magazine that she'd suffered at the hands of bullies in school who called her "zebra" and "cow", leaving her coping with "problems with self-esteem".
But now she hopes her run on the show will challenge stereotypical perceptions of beauty and inspire others to follow their dreams.
"Growing up, it was a 'fake it till you make it' type of thing. I just decided 'You know what? I'm going to keep telling myself I'm beautiful until I feel beautiful.' And it happened," she said.
Although the exact cause of vitiligo is unknown, the disorder is believed to be an autoimmune condition in which the body's system destroys the cells that produce skin pigment, resulting in the appearance of white patches.
The condition, which singer Michael Jackson is also thought to have suffered from, is believed to affect between 0.5% and 1% of the global population.