Amir Khan and Faryal Makhdoom split: Timeline of family feud that led to collapse of marriage
Boxer accused his wife of cheating on him with Anthony Joshua.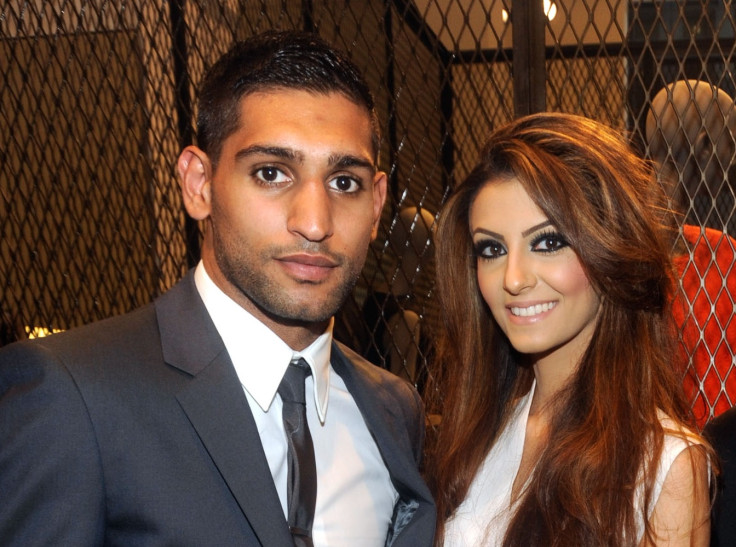 Amir Khan became a trending topic on Friday (4 August) after announcing that his marriage to Faryal Makhdoom was effectively over. While the allegations of infidelity and gold digging left some fans stunned, others believed that the writing had been on the wall for one of Britains' most high-profile couples months ago.
The cracks started showing back in 2016 when Makhdoom, who tied the knot with the Bolton-born boxer in a 1000-guest ceremony at New York's Waldorf Astoria Hotel in 2013, became embroiled in a feud with his family.
Here is a timeline of the drama that put a strain on their marriage.
December 2016: The Pakistani-American model sent shockwaves through the Asian community when she took to Snapchat to accuse her in-laws of years of mental and physical bullying in a series of Snapchat posts.
At the time she claimed that "jealousy" prevented them from fully embracing her as his wife.
Although the makeup artist was castigated for her decision to go public with the domestic dispute, she also received support for raising awareness of a taboo topic.
On 12 December his parents rebuked her claims in an interview, stating that they had treated Makhdoom "as our own daughter" and that the disputes centre on how Makhdoom chooses to dress. "The allegations of violence are untrue and completely unfounded," said a statement from Khan's father.
"Faryal was adopting a dress code which in the Islamic faith was not acceptable," he said, adding that he had "never dictated" to Faryal how she should dress but that he had "raised concerns with my son Amir Khan."
January 2017: After initially staying silent on his family's public rows, Khan eventually spoke out against his wife and family for their "childish behaviour".
In a scathing message directed at his warring family members, he said: "My parents are my parents and my wife is my wife. Whatever misunderstanding has happened they should keep it private," he wrote on Twitter, adding: "This is getting to the point where they will lose a son & a husband. Childish behaviour. Both parties need to stop this."
Following the leak of his sex tape, the couple put on a united front for an interview on ITV's This Morning.
The 30-year-old sportsman hinted that his family may have leaked the tape in an act of revenge. It showed the former welterweight world champion performing a sex act while on a Skype chat to a US model, filmed before his wedding.
"We're here to show that all the divorce rumours aren't true. We're not here to cause problems - we just want to show that our marriage is fine and we're doing well," Makhdoom said. "But we think this happened because of what's going on. I feel like it was done by somebody close to us out of revenge," she added.
March 2017: Makhdoom hinted that the clashes with her in-laws had taken its toll on her marriage. She said: "In my head, living with my new husband was going to be this fairy tale, but it was hard and I didn't have any friends," she told the Daily Mail. "Bolton is very backward. Compared to New York, it's a village."
May 2017: As recently as May, the makeup artist addressed the ongoing issues with her husband's family, stating that she "doesn't give a s**t" about the ongoing row as he will always choose her.
"I don't see some of his friends, I don't see some of his family members. But I'm still here. That makes him realise 'she is the one'. After all the negativity and stuff Amir gets, at the end of the day he comes home to me. So I really don't give a s**t," she said.
© Copyright IBTimes 2023. All rights reserved.