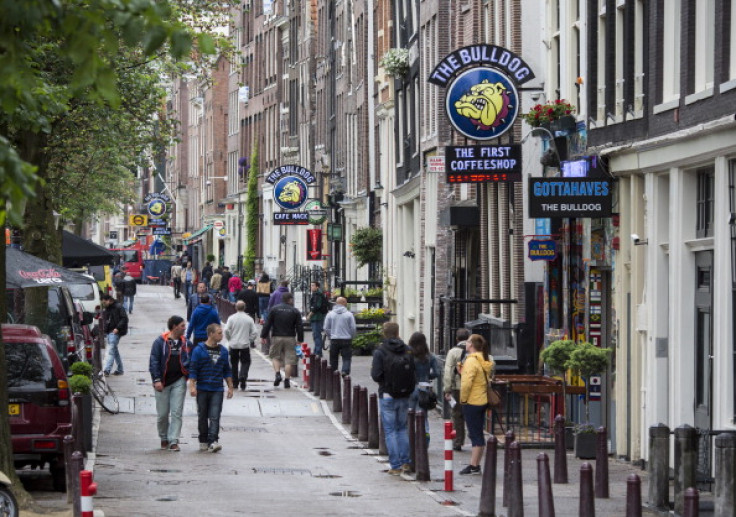 Smart shops and street teams across Amsterdam will start selling heroin test kits starting Friday (5 December) after three British tourists died in the city snorting what was alleged to be cocaine, Dutch media said.
"Starting tomorrow the test kits will be sold in 30 smart shops which will show the presence of heroin in drugs. Tourists can also buy these test kits for two euros ($2.48) from street teams," said Amsterdam-based daily Het Parool on Thursday (4 December), reported France24.
It was recently reported that two British tourists, aged 20 and 21, were found dead in an Amsterdam hotel after snorting white heroin.
Less than a month before this incident, a 22-year-old British tourist had also died after falling victim to white heroin.
Police authorities have said that a total of 17 other tourists had to be hospitalized after consuming white heroin, which can cause respiratory failure.
Amsterdam mayor Eberhard van der Laan, has welcomed the new initiative to sell the test kits, but warned tourists that they "should not be seen as fail proof".
"Users will clearly be told that the test is not a guarantee that the drugs they bought are safe to use," said Laan.
"Not doing anything would be bad for the city. Amsterdam will do anything to prevent more victims. This is the least we can do," he added.
Meanwhile, electronic signage has now been displayed across the city with the stark warning: "Extremely dangerous cocaine is sold to tourists."
Police authorities are still searching for the dealer behind the white heroin deaths.
Originating from Asia's so-called "Golden Triangle," which includes Laos, Thailand and Cambodia, white heroin is considered purer and is priced higher than brown heroin.