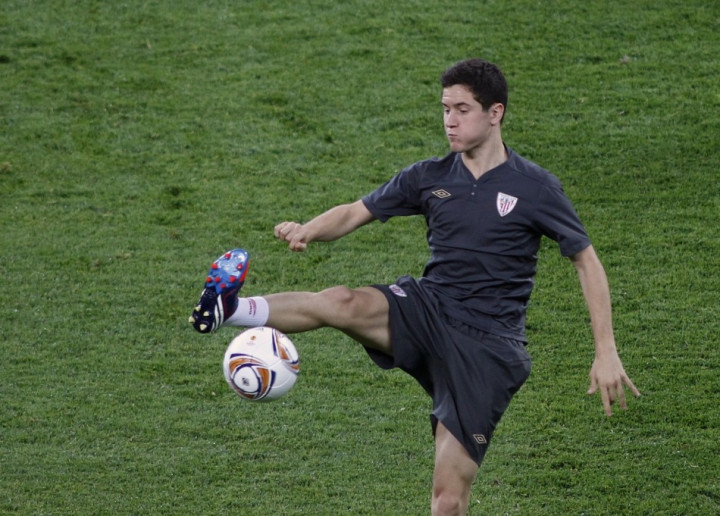 Manchester United midfielder Ander Herrera has claimed Louis van Gaal's side "played their best game of the season" during the 3-0 victory over Hull City on Saturday 29 November because they "kept the ball and the possession".
After record signing Angel Di Maria suffered an injury in the 13th minute of the game, Van Gaal handed the Spanish midfielder a chance to prove his worth in the number 10 role.
Having previously played as a playmaker during his time at Atheltic Bilbao, Herrera responded to the manager's trust with a man of the match performance, coping with the absence of Di Maria with success.
This was despite being on the bench for the previous four games after Herrera suffered fractured ribs in United's 2-1 win over West Ham United in September.
"Yes, I played like a number 10 and it is good because I can change positions. I can give the manager more options. I think this was the best game of this season for us but we have to keep working and keep winning games because we want to be in the top places in the league," Herrera said to Manchester United's official website.
"I am very happy [for the man of the match award]. I am grateful because I know the Manchester United fans have seen a lot of good players at Old Trafford and I am happy. I say 'thank you' to them all. I try to keep working and keep helping the team. I am happy with the game, of course."
When asked about the team impressive performance, he said: "It was because we kept the ball.
"We didn't lose too many balls. I think we have done what the manager wants because I heard we had 77% possession. This is a great stat. We are very happy and I think we played very good football because we kept the ball and had possession of it.
After consecutive victories over Crystal Palace, Arsenal and Hull City, United now visit Stoke on Tuesday 2 December.
Herrera is confident the good run will continue but is aware Stoke are always a tough challenge, especially at Britannia Stadium.
Herrera said: "I have never seen Stoke losing one game like 4-0 or 5-0. They always fight in the games and, this season, they are playing much better and more on the ground. It is going to be a difficult game because Stoke have good players but we are at Old Trafford and we want to win all the games."