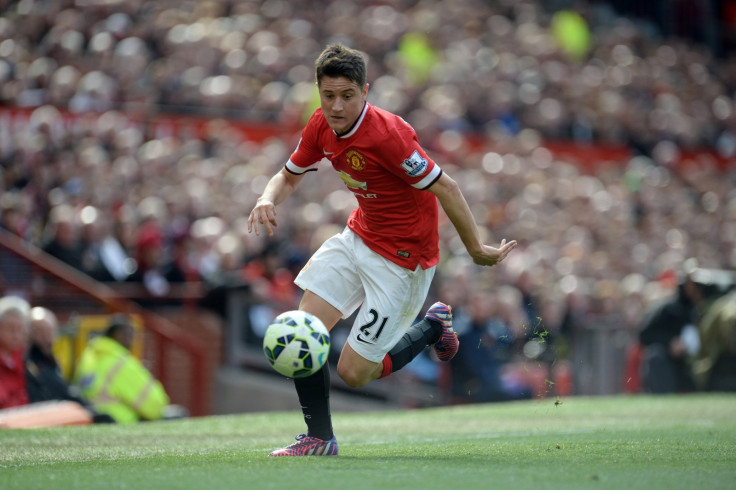 Manchester United star Ander Herrera has hailed the summer arrival of Bastian Schweinsteiger from Bayern Munich, despite the possibility that the German international could curtai his playing time at Old Trafford.
Even though the Spanish midfielder had a difficult start to the life in the Premier League he managed to turn into a crucial asset for Louis van Gaal during the second part of the campaign – receiving the club's player of the month award in February and April while scoring eight goals.
But after Michael Carrick struggled with injuries during much of last season, the Dutch boss decided last week to bolster the middle of the park further during the summer transfer window with the double signing of Schweinsteiger and Morgan Schneiderlin after, according to BBC, paying £14.4m ($22.5m) and £25m respectively for their services.
Herrera is not fazed by the prospect of having to compete with the duo for a starting role and is delighted to have the chance to share a team with "one of the best players in the world".
"I always want to play with the best players and Bastian is one of the best in the world," the midfielder said to the club's official website.
"I'm sure I am going to learn a lot of things from him and we have also Michael Carrick and Wayne Rooney – players with a lot of experience who can help the young players. Schweinsteiger is always safe with the ball, he always knows what is at his back and I have to learn that from him."
Herrera believes that the season is very long and the depth of the squad will help United to fight for the Premier League title again after the side only managed to secure the top four in his debut campaign in the Premier League.
"We want to play in the Champions League, fight for the FA Cup, the Premier League, so when you want to make a good season, it's not just with 11 players," the midfielder explained.
"There are injuries. I wish there were not, but there are. There are good and bad moments for the players, so everyone is going to be involved in what I think will be a very good season. We want [to win the league] but we have to fight because we cannot forget we were fourth last season."