Manchester United midfielder Ander Herrera has urged the Red Devils to give it their best shot against Liverpool and extend their winning run to three back-to-back games at home against their biggest rivals. The two played out a stalemate at Anfield, but both clubs know that they cannot afford to drop points at this juncture, with Chelsea running topping the league table.
Herrera was on the end of a lunge by Steven Gerrard two seasons back, moments after the Liverpool legend came off the bench, for which he was shown a red card within the first minute of the second half, which the Reds eventually lost 2-1. The Spaniard insists that the Red Devils have to learn from Gerrard's mistake and not let emotions take the better of them in the early exchanges, as it will have an effect on the entire game.
"The important thing for us is to keep our minds calm and stable because this kind of game you can easily receive a red card after five or 10 minutes because the passion and emotion is high. Our fans will make a big atmosphere and it will be very noisy, so we know we have to keep some mental balance. The game will not be won or lost in just five minutes. It will be 90 minutes and, if we win the match, then you will have to do it step by step," Herrera said, as quoted by the Mirror.
The midfielder also talked about the rivalry between the two sides and insisted that he has read up about the history between the two outfits. United have overcome Liverpool's record of 19 league titles and Herrera insists that the Red Devils have been the better side over the last few years.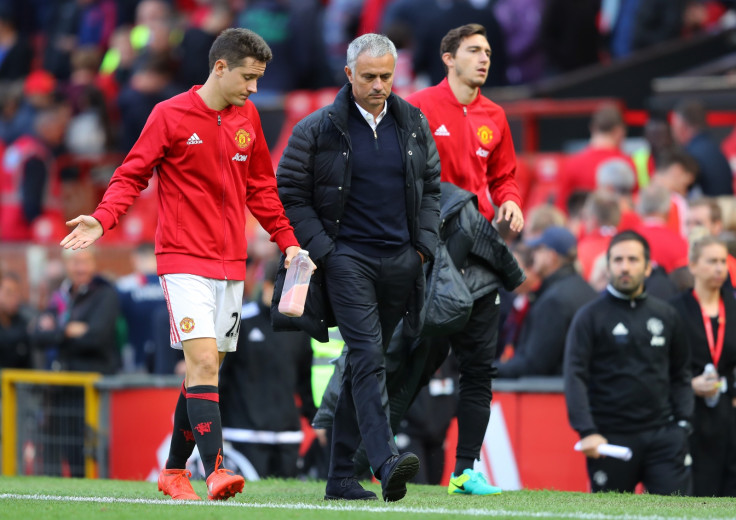 "Liverpool is the big one for all of us," he said and added, "We know our history. I know Sir Alex changed the history of this rivalry because, when he came, Liverpool were a long way ahead, in terms of titles. But after Ferguson's time here, now we are ahead – and clearly ahead – so I know what it means to our fans."