André Gomes is a doubt for the Barcelona clash with Celta Vigo on Saturday (4 March) after the Portugal international missed the Friday's training sessions due to illness. Jérémy Mathieu and long-term casualty Aleix Vidal also remain on the sidelines but manager Luis Enrique is expected to have the most of his key players available in another decisive week for the La Liga race with Real Madrid.
Barcelona went top of La Liga on Wednesday night after trashing Sporting Gijon 6-1 before Real Madrid were held to a surprising 3-3 draw by Las Palmas.
André Gomes replaced Lionel Messi in the 61st minute of that game as Luis Enrique wanted to rest the Argentinian international ahead of a crucial week that will see Barcelona hosting Celta in La Liga before
their Wednesday Champions League decider with Paris Saint-Germain.
However, the former Valencia midfielder could miss the clash with the Galician side after the club confirmed that he was unable to train with the rest of his Barcelona teammates on Friday morning.
"The FC Barcelona first team went through their final training session on Friday morning before Saturday's league match against Celta Vigo. Luis Enrique was without André Gomes due to general discomfort and vomiting," the club confirmed. "The Portuguese midfielder, after a doctor's assessment, returned home. Four Barça B players joined the session: Carbonell, Marlon, Kaptoum and Paik."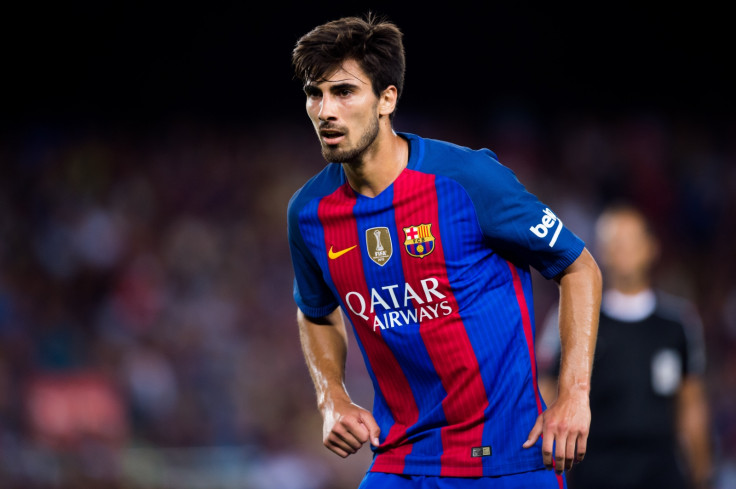 Barcelona will be on search to secure their sixth consecutive victory in La Liga to keep their leadership one more week, being currently only one point ahead of Real Madrid, who still have one game in hand.
Meanwhile, the game against Celta will be the first for Barcelona since Luis Enrique announced that he will be leaving his position once his current contract at the end of the season.
Barca star Luis Suarez has admitted that the boss's decision has been a surprise for the squad but is convinced that it will not affect the players ahead of the crucial last part of the season.
"It has surprised us a little, we didn't expect it but it is an understandable decision and one that we accept," the striker said during an interview with Onda Cero. "The job of coach is very difficult and requires lots of hours of hard work and he has to enjoy being with his family as well."
"What characterises us is that we never give up, we always believe in ourselves, and that has given us the results we needed. At the moment, it's down to us but we are aware that there are a lot of tough games remaining, no opponent is easy," Suarez added when asked about the intense battle with Real Madrid for the La Liga title.
Furthermore, Suarez also remains positive about Barcelona's chances of qualifying for the next round of Champions League, despite the Catalans suffering a 4-0 defeat to PSG in the first leg of the last 16.
"We believe in the team. It's very difficult, but not impossible. If we get an early goal they will get nervous because they know we are capable of doing it," the former Liverpool star said. "We have that ability to turn any situation around. We are an incredible team with desire and ambition. If we were able to score four (against Real Madrid) in the Bernabéu, why not against PSG at Camp Nou? We have to be positive."