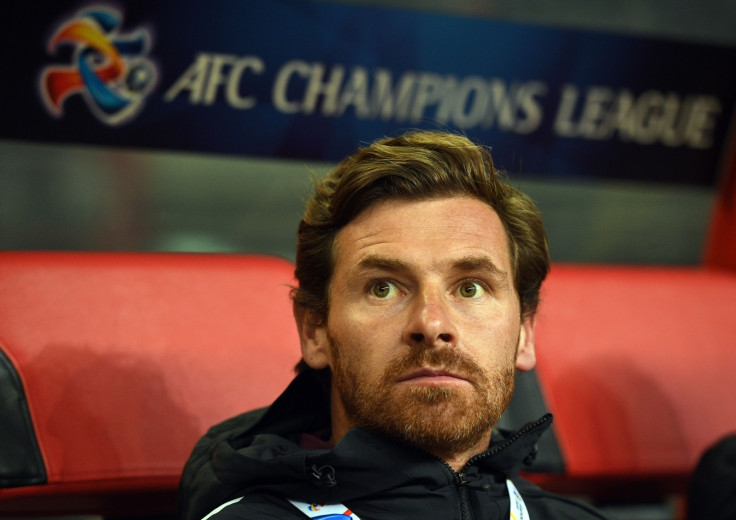 Shanghai SIPG coach Andre Villas-Boas has accused rival Chinese side Guangzhou Evergrande of orchestrating a series of car crashes in order to disrupt his side's preparation for their Asian Champions League (ACL) encounter.
The former Tottenham Hotspur and Chelsea manager made the extraordinary claims during an explosive rant against Guangzhou following the dramatic quarter-final second-leg tie.
SIPG reached the ACL semi-finals with a 5-4 penalty shootout victory after squandering a 4-0 lead from the first leg.
During a post-match interview, Villas-Boas criticised the referee's decisions after sending of two of his payers, as well as accusing rivals Guangzhou of "manipulating" the Asian Football Confederation (AFC).
He also accused the team of purposely engineering a series of car crashes in front of the team bus as it made its way to Tianhe Stadium.
He told reporters: "We come here on the bus for this game and the same two cars separately had three accidents in front of us. This is the problem.
"This club can do everything, they can cause accidents in front of us, they have players who can elbow [Brazilian midfielder] Elkeson and not be suspended and yet we won.
"The referee gave our goalkeeper a yellow card during the penalties and this is a disgrace. It's a disgrace.
"Evergrande manipulate the AFC," he added. "They can do whatever they want."
SIPG technical director Mads Daviden also uploaded a photo showing one of the alleged orchestrated car crashes ahead of the match.
Elsewhere, Guangzhou coach Luiz Felipe Scolari also questioned the referee, while praising his side for their comeback.
The Brazilian said: "Our skipper (Zheng Zhi) was shown a red card in the World Cup qualifier but the same scenario happened today involving a SIPG player but he only got a yellow card. Can anyone here tell me why?"
He added: "If I remember correctly, this is the first time in my 30-year career that my team lost four goals in the first round and levelled it back in the second leg.
"This is a very high level competition and both sides showed their qualities. We are competing with SIPG in the Asian Champions League, the Chinese Super League and the Chinese FA Cup. We have witnessed their improvement.
"Today they hung in there until the last and finally they won, which proves their growth."
SIPG will play either Japan's Urawa Red Diamonds or Kawasaki Frontale for a place in the final, while Guangzhou are on course to win their seventh straight league title.