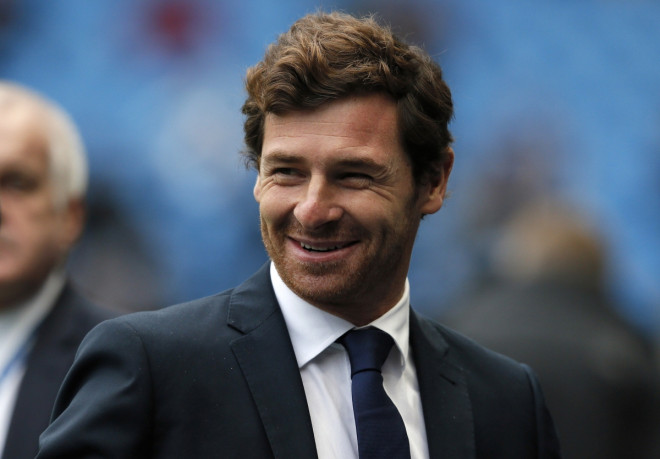 Andre Villas-Boas's harrowing experience at Chelsea and Tottenham Hotspur has not put him off a return to the Premier League but the Portuguese manager has ruled out a return to England's top flight next season.
Villas-Boas was sacked by Spurs in December following the 5-0 defeat to Liverpool and has seen Tim Sherwood thrive as his replacement, despite the club having fallen further behind the Reds in pursuit of the fourth Champions League qualification place.
Failure following 18 months in charge at White Hart Lane followed being removed as Chelsea manager after just eight months in west London, with then assistant Roberto di Matteo going on to win the FA Cup and Champions League double later that season.
But despite having his managerial reputation tarnished in the Premier League, Villas-Boas has not been put off by the experience at Chelsea and Tottenham and is plotting a return to English shores in the near future.
"It is not the right time now because the season is almost finishing, but in June I'll start once again, fresh, and in another country," Villas-Boas said.
"For the English Premier League, I won't be working there next year, but hopefully it can happen in the future."
Reports have recently linked the 36-year old – who won the quadruple with FC Porto in the 2010/11 season – with replacing Gerardo Martino at Barcelona should the Argentine be dismissed at the end of the season.
Barcelona trail Real Madrid by three points in La Liga and face their domestic rivals in the Copa del Rey final in April. The Catalans put one foot in the Champions League quarter-final after a 2-0 last 16 first leg win over Manchester City but are unfancied to win a fifth European Cup.
Martino's tactics have been heavily scrutinsed this term and a trophyless campaign could see him dismissed at the end of the season.
Though a move to the Nou Camp would represent a substantial jump for Villas-Boas after consecutive sackings at Chelsea and Tottenham, he admits a move to either of La Liga's big two clubs would be attractive.
"Barcelona and Real Madrid are two of the best teams in the world," he added. "I am a young coach and it would be a dream to train either Madrid or Barcelona.
"I would like to get to know other leagues and I have had offers from various teams. From around next June I am sure I will be managing again."