Andrew Strauss is of the view that Alastair Cook's decision to step down from England's Test captaincy stemmed from how much the 32-year-old felt he had "left in the tank".
Cook stepped down following a humiliating 4-0 loss against India back in December, completing a record 59 Tests in charge in the process. Strauss, England's director of cricket and former England Test captain praised the manner in which Cook resigned from captaincy.
"This wasn't one of those situations when it was right for me to persuade him to carry on," Strauss said as quoted on ESPN. "I've been there myself. You either know if you have got it in you to carry on, or, deep down, you know it's time to step aside.
"He did it the right way. He didn't jump to conclusions, he allowed the dust to settle after the India tour, he took some time to speak to the people closest to him, whom he trusted. I support and understand that decision."
The resignation was all but pending following a back-to-back innings defeat to India as well as a first ever defeat to Bangladesh last year. Instead of rushing to a decision, the Essex batsman took his time before informing Strauss of his decision.
"When the India tour finished, Alastair said to everyone that he'd sit down with me and talk things through," Strauss said and added, "Both the learnings from the India tour and what the England team could do to get better, but also his own position.
"We met up in January and I was interested to see how he had fared in India. I know how draining the England captaincy can be, especially on a long tour away from home when you are on the wrong end of the result.
"So we had a conversation around that, and it was pretty clear that Alastair knew how much drive, determination and energy was going to be required of the England captain in the next 12 months or so.
"He had some thoughts and reservations about how much he had left in the tank as England's longest-serving Test captain, and it was right that we didn't jump to conclusions, and let the dust settle. I allowed him to go away and think further. But, over the last ten days or so, it was clear his mind was made up."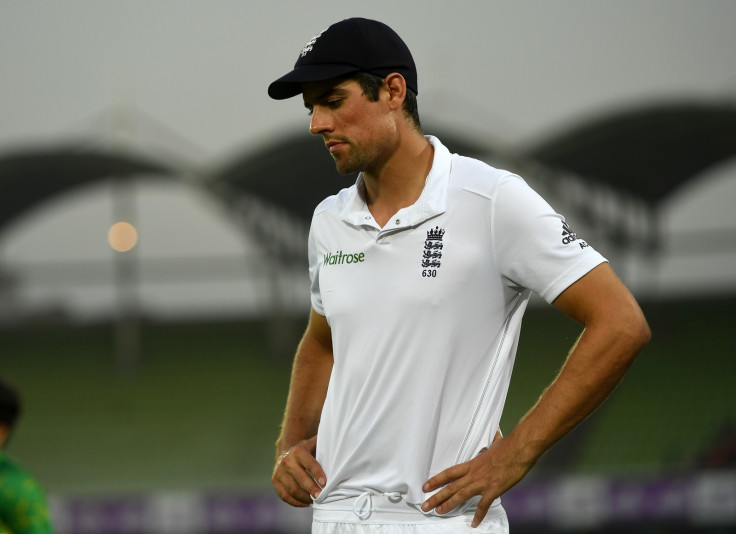 Reports suggest that Joe Root could succeed Cook – with Ben Stokes assuming the role of vice-captain – as he would hope to emulate the former captain's legacy, having led England to 24 Test wins, two Ashes victories in 2013 and 2015, and memorable victories against India in 2012 and South Africa in 2016.