Android 4.1 Jelly Bean: Everything you Need to Know [VIDEO]
- Along with Google Now
Google has just announced the latest version its operating system, by lifting the lid on Android 4.1, codenamed Jelly Bean.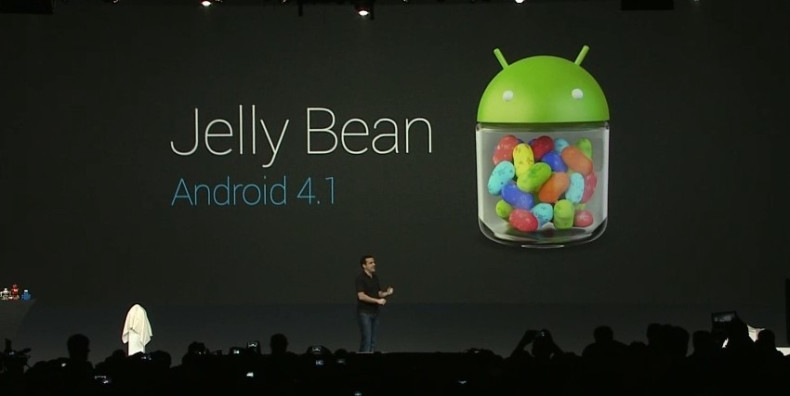 At its annual Google I/O developers conference, the search giant has unveiled Android 4.1, which it claims will be faster and more fluid than the previous version, Ice Cream Sandwich.
Here we detail the main improvements in terms of performance, search and user interface.
Android Jelly Bean: Project Butter
Google has been able to make the whole user interface more fluid thanks to Project Butter, which is a major new innovation in Jelly Bean.
Google showed off a phone using Jelly Bean next to one using Ice Cream Sandwich captured by a slow motion camera, which highlighted just how much smoother Android 4.1 will be when transitioning between apps or just opening a quick contact card.
This is achieved by triple buffering in the graphical pipeline to make sure that frame rates are consistent with interface animations. In real world terms it means navigating around the OS will be smoother and faster even if you have multiple apps open at once.
Android Jelly Bean: Google Now
The next major innovation in Jelly Bean is Google Now, which the company describes on its official blog as search "redesigned search from the ground up." Google Now can be called up by tapping the search bar or swiping upwards from the bottom of the screen.
This brings up a new UI, which changes depending on the time of day and your location. It will display the most relevant information to your location, telling you how far you are from the restaurant you have a booking at or when you will arrive home.
This will pull in live traffic information, as well as checking public transport timetables to tell you when the next bus is expected or if your train or plane has been delayed.
Whether or not this will be rolled out anywhere except the US at launch is not known. It seems like a very nice idea and somewhat reminiscent of the Local Scout feature from Windows Phone 7.
Android Jelly Bean: Offline Voice Typing & Voice Search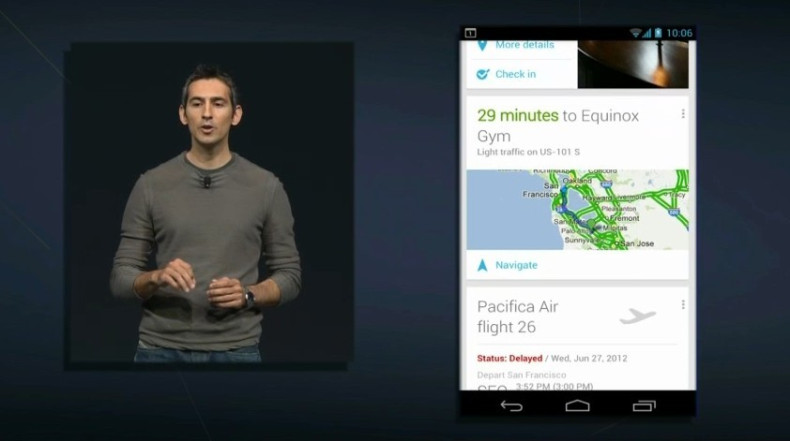 Android users have been able to use Voice Typing for a while now, but Google is introducing this feature in Jelly Bean without the need for a network connection.
At launch, the system will only accept US English, with more languages "coming soon." However the demonstration on stage during the keynote was pretty impressive - though we'd expect nothing less.
As well as the new offline typing mode, Android 4.1 has improved Arabic and Hebrew language support, while 18 new languages are being added, including Persian.
With Siri getting a lot of headlines when the iPhone 4S launched in October last year, it was inevitable that Android would look to boost its Voice Search offering.
The demo Google gave showed off a very clear and natural voice answering a range of queries, from factual questions like the height of the Space Needle, to more open-ended questions like: "What is a robot?", with both questions being answered competently - again as you would expect in a demonstration.
Android Jelly Bean: Widgets & Notifications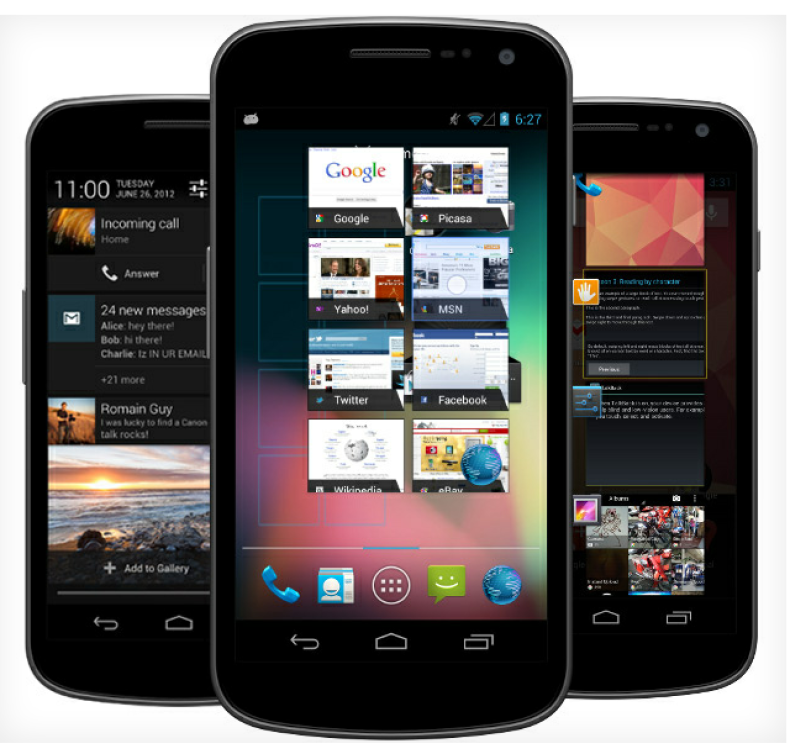 Google has improved how you are able to manage the look of your homescreen by introducing the ability to move widgets around simply.
Widgets will now automatically resize when moved onto homescreens which don't have enough room for them. Icons will rearrange themselves around the widget and if you want to get rid of a widget then you can simply swipe it up and away.
The notifications tray has also been updated, now giving you the ability to jump straight into an app directly.
If you pull down the notification tray and see you have a missed call, you can call the person back directly from the notification menu.
You will now also be able to see the content of your new emails right in the notification menu, meaning you can dismiss the notification if it is not important.
Like iOS lets you tweet or post to Facebook directly from the notifications menu, Android 4.1 will let you +1 a photo on Google+ direct from this menu.
Google says that the notifications in Jelly Bean are "actionable, they expand and collapse, and they're customizable."
Android Jelly Bean: The rest
Google has also updated the camera and gallery app, letting you more easily access your previous photos, and a pinch-to-zoom feature which lets you scan through your photos, called film strip mode.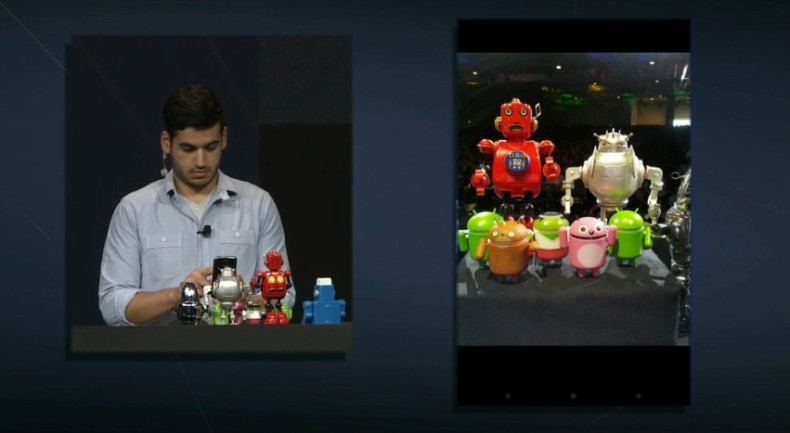 Another new improvement will be device encryption for apps, meaning apps will be delivered with a device-specific key. Smart app updates will also be part of Android 4.1, so that you don't have to re-download the entire application for an incremental update.
Android Jelly Bean: When will it be available?
Google announced that Android 4.1 Jelly Bean will be distributed as an over-the-air update from mid-July, but only for a number of smartphone and tablets.
Obviously the Nexus 7 will ship with it, but the Galaxy Nexus, the Motorola Xoom and the Nexus S will be first older devices to get the upgrade, also in mid-July.
Other phone manufacturers such as Samsung, HTC, and Sony Mobile will get the Android 4.1 Jelly Bean SDK in mid-July too, meaning owners of high-end phones like the Galaxy S3 and HTC One X will face a significant wait to get their hands on the update.