As expected at Google I/O 2012, the company has just announced the 7in Nexus 7 tablet which will run the latest version of Android, Jelly Bean, and will cost from £159.
The tablet, which will be seen as direct competition for the Amazon Kindle Fire, will feature a 7in IPS screen with a resolution of 1,280 x 800.
Google says the tablet has been "built for Google Play" to allow you to consume the apps, games, books, movies and music available in Google online store.
The tablet will come with two options for storage: 8GB or 16GB. Both models will come with 1GB of RAM and they will be powered by an Nvidia Tegra 3 chip featuring a 1.3GHz quad-core processor and a 12-core GPU.
The tablet will run Android 4.1 (Jelly Bean) and it will go on sale from today with a £25 credit in the Google Store, along with a copy of Transformers: Dark of the Moon, along with a book and a number of magazines.
Nexus 7 is available to order directly from Google from today with the tablet shipping in mid-July. It will be available in the US, UK, Canada and Australia from launch, with more countires to follow.
The 8GB version of the tablet will cost £159 while the 16GB version will cost £199 in the UK. you can order now from the Google Play store, with shiping indicated at two to three weeks.
Made by Asus
The tablet has been manufactured by Asus, as an executive from the company leaked ahead of the announcement. In terms of connectivity the Nexus 7 features Bluetooth, Wi-Fi and NFC. It will also feature a accelerometer and gyroscope.
The homescreen will show all the content you have reading/watching/listening to on the homescreen of the Nexus 7. Magazines have now been added to the Google Play store and this is one of the aspects shown off during Google's presentation.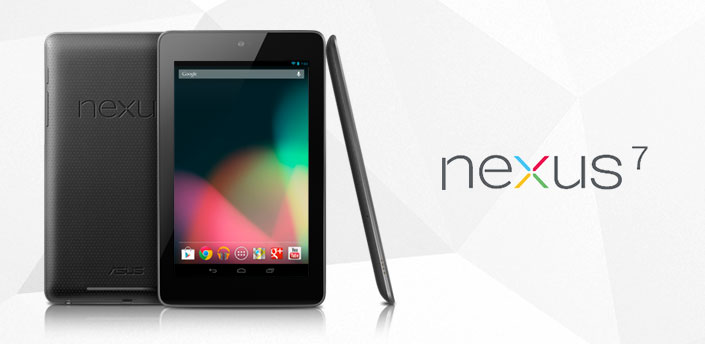 The tablet weighs 340g, which Google claimed is the "average weight of paper book." The 4,325mAh promises to give 9 hours of video playback and 300 hours of standby.
For discovering content Google has introduces a new set of widgets which will recommend games, apps, movies and music which will learn what you like. A "what's this song" widget, similar to Shazam, will identify any song playing
The Nexus 7 will ship with Chrome as the standard browser, the first device to do so, and a new Nexus 7-optimised YouTube app has been included.
As Google announced earlier this month, offline Maps will also be included.
Must Read:
Google Announces Nexus Q Home Media Streamer