Owners of Google's Nexus 4, Nexus 5 and Nexus 7 devices report multiple issues following Android 4.4 (KitKat) update.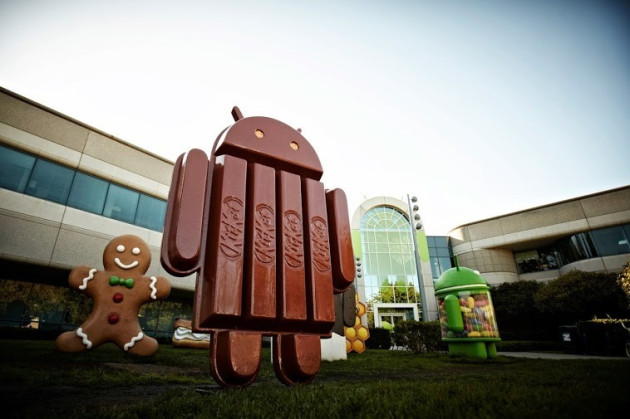 Google has so far failed to respond to widespread reports of issues affecting the owners of the Nexus 4 and Nexus 5 smartphones, as well as the Nexus 7 tablet once owners update the version of their software to Android 4.4 (KitKat).
KitKat is the latest version of Android which shipped on the Nexus 5 smartphone and has now begun to roll out to Google's other Nexus devices - the Nexus 4, Nexus 7, and Nexus 10.
Google has also released the KitKat update for the HTC One Play Edition and Samsung Galaxy S4 Play Edition, both of which previously ran pure versions of Android 4.3.
Smooth update
Typically the Nexus smartphones and tablets, which run pure versions of Android, get updates first and the update procedure is normally very smooth.
However following the Kitkat rollout last month to Nexus 4 and Nexus 7 owners, reports have flooded social media and forums with problems the update has caused these devices.
Among the plethora of problems reported are:
Home-button not working
Phone dialler not working
Lock-screen getting stuck
Terrible battery drain
Laggy keyboard performance
Unscheduled shut down
Video playback issues
The problems are not affecting all devices but enough for it to become a real issue for Google, though the search giant is yet to give a proper response to these reports.
A massive thread on the Google Products forums over the weekend showed just how big the issue is, with Nexus 4 and Nexus 7 users, and even Nexus 5 owners, complaining about a serious issue with an Exchange email bug and battery drain.
Google has responded to the thread, saying:
"We're continuing to pinpoint the issue and we've added users from this thread to our Trusted Tester program to reduce errors like this in the future. Thank you so much for your reporting and patience."
Google has yet to reveal when or if it will issue an update to address these issues, but reports suggest that Android 4.4.1 is not too far away.
Google is likely to issue this update before even attempting to roll out the KitKat update to third-party manufacturers who have to test it with their own software skins, as well as with each carrier before pushing it out to users.