A deal with Nestle has seen Google announce that the next version of its mobile software will be called Andoid KitKat.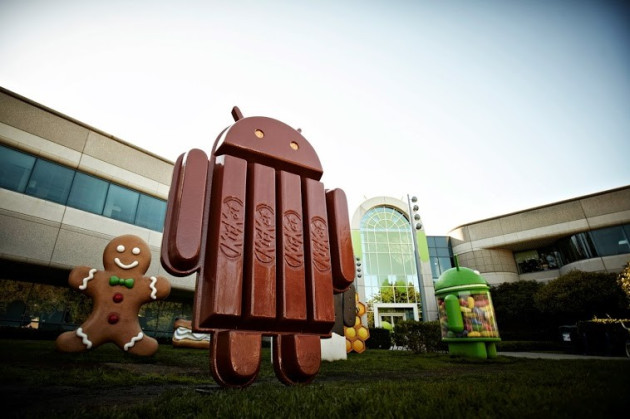 The news will come as a surprise for many Android watchers who had consistently predicted the next version of Android would be called Key Lime Pie. If you are wondering about the rather odd naming convention, Google has been naming iterations of its software after sweet treats (in alphabetic order) for some time: Cupcake, Donut, Eclair, Froyo (short for frozen yoghurt), Gingerbread, Honeycomb, Ice Cream Sandwich and Jelly Bean.
The new name was revealed by head of Android Sundar Pichai who posted to his Google+ account a picture of a giant Android figure made from the fingers of a KitKat bar. Pichai said: "Love the new #AndroidKitKat statue and can't wait to release the next version of the platform that is as sweet as the candy bar that's one of our team's favorites."
While there is an official Android KitKat website live, it gives very few details about the software update such as what features it will bring or when it is likely to arrive.
The deal between Google and Nestle didn't involve any money changing hands with both companies bringing something to the table.
"Fun and unexpected"
"This is not a money-changing-hands kind of deal," John Lagerling, director of Android global partnerships, told the BBC. Instead, he said, the idea was to do something "fun and unexpected."
Lagerling also revealed that the update had been referred to as Key Lime Pie or KLP internally at Google but realised "very few people actually know the taste of a key lime pie,"
The deal with Nestle was finalised back in February at Mobile World Congress but had been agreed for the most part back in November of 2012.
To promote the alliance, Nestle now plans to deliver more than 50 million chocolate bars featuring the Android mascot to shops in 19 markets, including the UK, US, Brazil, India, Japan and Russia.
The specially branded packages will give buyers the chance to win Google Nexus 7 tablets or Google Play credit.